MVO: The Voice-Over Guys was, yet again, half right in predicting the ALDS & NLDS 2018 Winners!
First the ALDS series.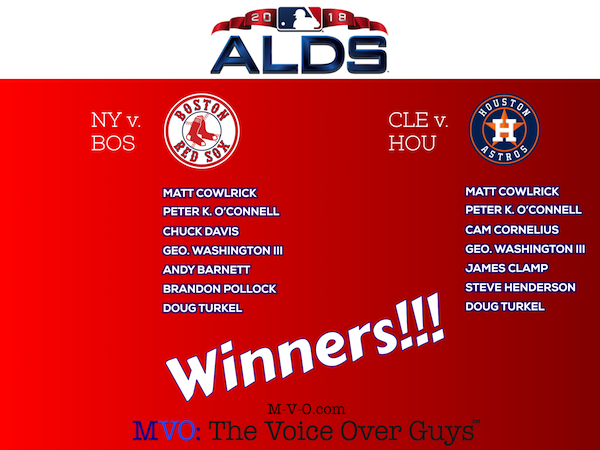 Our hardy congratulations to the MVO'ers who chose Boston over New York and they are:
In the Cleveland v. Houston series, these winning voice talents chose Houston:
In the NLDS series….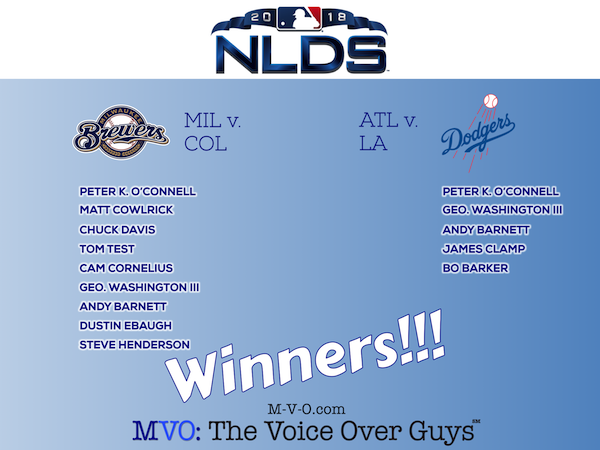 Thems that correctly chose Milwaukee over Colorado include:
And finally, these gentlemen correctly predicted that Atlanta would succumb to Los Angeles:
And for no other reason than bragging rights (and really that's all this whole thing is anyway, there were only two voice talents who correctly chose all for winners. So special congratulations to:
Now on the NLCS and ALCS.