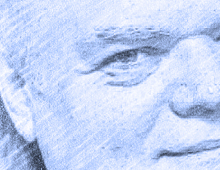 | | |
| --- | --- |
| Partial Client List | Boston Market |
| | Disney Vacations |
| | The Onion |
| | Valve Games – Dota 2 |
| | Conoco Philips |
| | Gander Mountain |
| | St. Louis Zoo |
Bruce's Voice-Over Demos
Bruce's Video Voice-Over Samples
Bruce's Biography
Bruce has been an actor for over 40 years in Television, Film, Radio, Theater
and now behind the mic in his own studio in Portlandia. He's a credible
Storyteller for things fanciful to technical. While he is not a Zoo, he has played
almost every Animal you can imagine, for adults as well as kids. As a life-long
performing Actor, he brings Characters and normal people to life.
Bruce also relishes the Technical read, easily handling complex Medical and
Scientific copy. He's a persuader too, recording hundreds of Political
commercials each election year and many more in between. His national work
this past year includes voiceovers for Wheat Thins, a series of Target Christmas
commercials, and Mary Brown's Famous Chicken and Taters, big you know in
Canada, eh?
Bruce's Voice Type
Booming
Conversational
Deep
Powerful
Gravelly
Smooth
Friendly
Tough
Friendly
Connect With Bruce