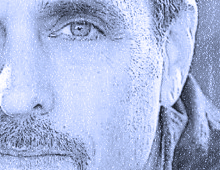 | | |
| --- | --- |
| Partial Client List | Porsche |
| | Home Shopping Network |
| | Coca-Cola |
| | Telemundo |
| | Colgate |
| | Disney |
| | KFC |
Doug's Voice-Over Demos
Doug's Video Voice-Over Samples
Doug's Biography
You know how every time you show up at a cocktail party, there's always that one beefy guy with the "Monster Truck" voice who hears what you do and explains how everyone tells him he should do voiceovers?
Doug's not that guy.
Doug's the guy people go to when they specifically don't want that guy. He's like your brother-in-law (the one you like), only with a Pro Tools based, ISDN-connected studio and some sweet Neumann and Sennheiser microphones. Over the years, he's quietly become the voice behind more than 10,000 spots (really!) and a couple of TV networks.
He's the Promo voice of HSN – The Home Shopping Network, he's narrated hour-long documentaries and shows for Discovery Channel and The Travel Channel, and has recently done national spots for KFC, Kellogg's and T-Mobile.
Doug's Voice Type
Youthful
Conversational
Sexy
Mid-Range
Friendly
Connect With Doug Turkel