What's New? w/ DUSTIN EBAUGH is part of a series in which MVO: The Voice-Over Guys' checks-in with one of our male voiceover talents to learn more about a recent media project he has voiced. Here's what Dustin shared with us.
1. You mentioned a really cool voiceover project in your recent MVO: The Voiceover Guys update. Can you talk about who the project was for and where it was heard or seen?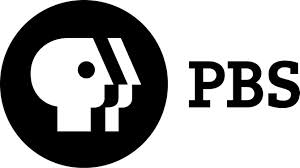 I recorded a documentary for PBS called "In Money We Trust". It's an hour-long show about the history of money and commerce. It will be seen on PBS stations around the country soon. They don't have an air date yet, but folks should be on the lookout for it. It's very interesting.
2. What made the media production's content interesting from your perspective?
Well, they had great interviews for the film. Steve Forbes is in it and a lot of famous economists. I also thought it was great to learn about the history of money from bartering up to the present day. How coins started, then paper money, cryptocurrency and a bit of the story of the Federal Reserve.
3. As the voice talent in the media project, were there any technical or performance challenges during this voiceover recording session?
I was just trying to do a good job for them. I'd done a theatrical documentary before, but not one for broadcast and certainly not PBS, of which I'm a huge fan. So I guess trying to contain my excitement? We had fun in the session. I basically did two takes of each section and then we went back and tweaked just a couple of things. It was pretty smooth.
4. Is there anything else you would like us to know about this voiceover project?
I did a sizzle real for the director to a couple of years ago. He was raising funds for this film. At the time, I told him if he got the money and went into production, I'd love to voice the documentary. He remembered that. They did audition several other people for the film; I auditioned too, but they ended up hiring me. I was really honored to be able to contribute to this project.
ABOUT MALE VOICEOVER TALENT DUSTIN EBAUGH
With over 20 years of experience in the voiceover industry, Dustin Ebaugh's voice has been described as clear, natural, warm, friendly, agreeable, believable and trustworthy. His voice is ideal for narration, commercials, promos and radio and television station imaging.
He takes direction very well and can change delivery according to your needs.
In his professional personal studio, he uses Neumann and Rode microphones, Apogee inputs, Twisted Wave, Adobe Audition, a Focusrite Red 7 and a Blue Robbie tube preamplifier. he can easily do a telephone patch for recording sessions and offers SourceConnect, ipDTL and ISDN.
He has been heard nationally on network television and radio, broadcast cable, MTV and VH-1, on infomercials for Les Mills Pump by Beachbody and on commercials for Niagra Water, Nature Made Vitamins and Rockwell Tools. Dustin is honored to be the radio and television voice of The Harley-Davidson Museum in Milwaukee, Wisconsin. His corporate narration clients include: Ferrari, The United Nations, General Electric, Pepsi, Delta Airlines, UBS, Kraft Foods, The Four Seasons Hotels, UPS, The United States Air Force, Pizza Hut and many others.