Character Animation Voiceover
MVO: The Voice-Over Guys is full of characters…well, character voices anyway. And animation voices too (yes, the cartoon kind)!
Video games, cartoons, web videos and more than just a few commercials are just some of the places you've heard the character voices of the male voice actors who make up MVO: The Voice-Over Guys character animation voice-over talents. Our male character and animation voices have helped introduce the world to new opportunities, new ideas and new products. Most of all, our voices entertain – on television, radio, the web and maybe even in a movie theatre or two.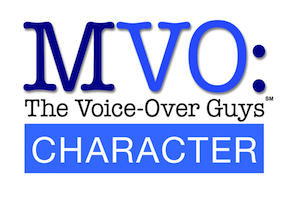 And customers like to be entertained
Let us help with your next casting by simply sending us the audition — we've got a full range of character and animation voices here, ready to go.  Click below to listen to some of our character animation voice-over demos.
Character Animation Voice-Over Demos