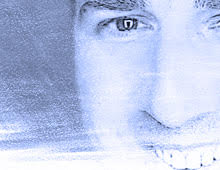 Partial Client List
NASCAR
Cartoon Network
U.S. Coast Guard
Chik-fil-a
UPS
Georgia-Pacific
Steve's Video Voice-Over Samples
Steve's Biography
Steve Henderson is an international voice over talent from Atlanta, Georgia.
For more than two decades, he has successfully built and maintained client relationships with brands from around the world. Today, Steve lends his voice talents to dozens of new clients' brands and messages. He's passionate about ensuring the message cuts through and that the project is a success.
Steve says that in addition to training with world renowned voice coaches, a big part of his voice talent success also stems from being a video producer and network post-production editor for brands like TNT, TBS, Cartoon Network, NBA-TV, and more. He understands the entire process from both sides of the window as he's cast and produced dozens of projects.
When you hire Steve you're hiring more than just a voice artist. You're hiring someone who gets you, and wants to make your project as impactful, efficient, and successful as it can be.
Steve's Voice Type
Booming
Gravelly
Breathy
Husky
Raspy
Conversational
High
Sexy
Cultured
Natural
Smooth
Deep
Soft
Friendly
Powerful