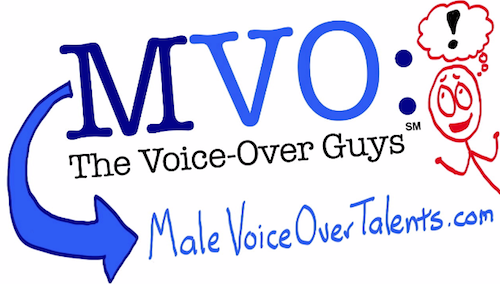 MVO: The Voice-Over Guys was created to offer media producers two critically important characteristics missing on most voice-over web sites.
REASON #1: QUALITY
Producers need a variety of professionally trained, technically proficient, excellent male voice actors to choose from when casting a male voice talent for a media project. However, most voiceover web sites (especially the awful and often amateur-laden "pay-to-play" voiceover web sites) neither qualify nor care who is on the roster. This means producers are offered no quality control when trying to pick voice actors. That lack of professionalism – at every level – wastes a lot of time and money.
MVO: The Voice-Over Guys' exclusive roster of 20 strongly vetted and highly respected, professional male voiceover talents presents media producers with an extremely high-quality, direct casting solution found on one easy-to-navigate web site.
Our compelling efficacy is further evidenced by the client list of leading brands that have repeatedly hired our Voiceover Guys. Brands including (by not limited to) Google, Taco Bell, St. Louis Cardinals, American Airlines, Fox Sports, Burger King, Amazon, Exxon-Mobil, Visa, Hasbro, Coca-Cola, Wal-Mart, NASA, Chick-Fil-A, Ford, General Electric, CBS, NASCAR, Citibank & Courtyard by Marriott.
REASON #2: SIMPLICITY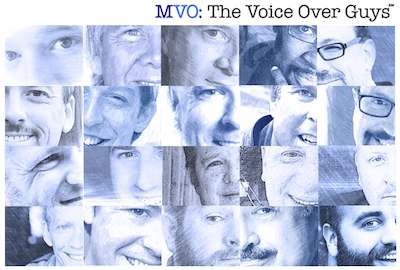 Even after slogging through hundreds of voice talents on most other voiceover web sites to find someone who might be just OK (and who only wants just an "OK" voice for their voiceover project?), getting through the hiring, producing and payment process on those other sites can be yet another headache for media producers.
Not so with MVO.
With MVO: The Voice-Over Guys we make the voice-over production management process SIMPLE.
1. Producers work directly with the chosen MVO Voice Talent and avoid extra fees found on some sites.
2. Producers get the MVO Voice Talent's demos, voice-over credits, contact information – everything you need to make your voice-over decision effortlessly and efficiently, allowing you to get your production started.
See? Simple.