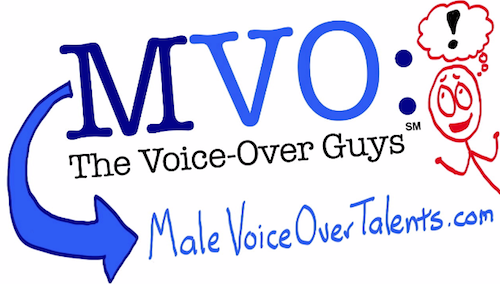 MVO: The Voice-Over Guys was created to offer media producers two things missing on most voice-over web sites.
Reason #1: Quality
There is a lot of junk on the web as it relates to voice-over talent sites. It often takes producers and their teams TOO MANY HOURS to sort through the amateur crap (can you say "crap" on the internet?) to get to some really amazing voice talents who offer vocal variety, professionalism and a proven track record of regularly voicing for some of the world's biggest brands.
So MVO: The Voice-Over Guys' exclusive and professional VO roster presents producers with a great variety of highly respected, highly sought-after professional male voiceover talents with just one click. Click here and find ALL The Voiceover Guys on ONE PAGE.
Oh, about that "highly respected, highly sought-after" part….we aren't blowing smoke. Here are the FACTS:
Big brands demand only the best voices. Each male voice talent on this site has an established track record in the voice-over business, having voiced for national and international voice-over clients. MAJOR BRANDS including Wal-Mart, Ford, Google, Kraft Foods, the U.S. Army, Harley-Davidson, Wendy's, Fox Sports, McDonalds, BBC, Burger King, CNN, Deloitte, IBM, Amazon, Federal Express, Exxon-Mobil, Cleveland Browns, Visa, Hasbro, Telemundo, Coca-Cola, Chik-Fil-A, Kraft, CBS, Kodak, PBS, NASCAR, Citibank, Starbucks and Whole Foods Market.
The voice talent on MVO: The Voice-Over Guys are heard world-wide (literally) almost everyday on thousands of television and radio commercials, corporate narrations, explainer videos, medical narrations, web videos, political commercials, cartoons, videos games, audiobooks and when listening to message on-hold.
Reason #2: Simplicity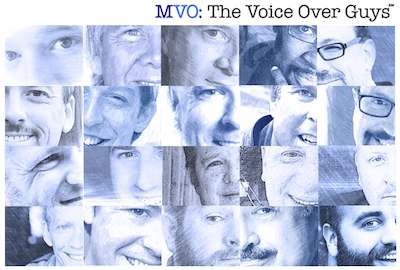 Even after slogging through hundreds of voice talents on most other voiceover web sites to find someone who might be just OK (and who only wants just an "OK" voice for their project?), getting through the hiring, producing and payment process on those other sites can be yet another headache for media producers.
Not so with MVO.
With MVO: The Voice-Over Guys we make the voice-over production management process SIMPLE.
1. Producers work directly with the chosen MVO Voice Talent and avoid extra fees found on some sites.
2. Producers get the MVO Voice Talent's demos, voice-over credits, contact information – everything you need to make your voice-over decision effortlessly and efficiently, allowing you to get your production started.
See? Simple.