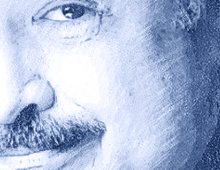 Partial Client List
Bojangles
GlaxoSmithKline
IBM
Lego Star Wars
AARP/The Hartford
Duke Energy
Bancorp South
Rowell's Voice-Over Demos
Rowell's Video Voice-Over Samples
Rowell's Biography
Rowell (conveniently rhymes with "role") Gormon is a full-time professional voiceover talent. He provides commercial voices (for TV, radio & web), narration voices and of course, character voices.
Known to many as the "Man of 999 1/2 Voices", Rowell is equally at home doing a relaxed guy-next-door read in one session, then a convincing businessman or senior citizen in the next, shifting to laid-back storyteller, to a toy robot, to a stuffy butler, or an animated light bulb...all before lunch.
Rowell provides full audio editing and production too! Rowell works from his ISDN-equipped studio, making his clients' lives a lot easier as "Mr. Warm and Friendly Voice...with Character".
Rowell is also available for quick turnaround voiceover projects like e-learning, documentary narration, animation, explainer videos as well as audiobooks.