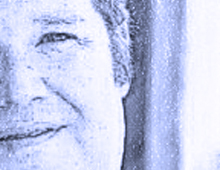 Partial Client List
American Express
Coca-Cola
UPS
Pizza Hut
Delta Airlines
Pepsi
Chevrolet
Dustin's Voice-Over Demos
Dustin's Video Voice-Over Samples
Dustin's Biography
With over 20 years of experience in the voiceover industry, Dustin Ebaugh's voice has been described as clear, natural, warm, friendly, agreeable, believable, and trustworthy. His voice is ideal for narration, commercials, promos and radio and television station imaging.
He takes direction very well and can change delivery according to your needs.
In his professional personal studio, he uses Neumann U87 and Sennheiser 416 microphones, a Focusrite Red4 Preamplifier, Twisted Wave, Adobe Audition, and Focal studio monitors. He can easily do a telephone patch for recording sessions and offers ISDN, SourceConnect, and ipDTL.
He has been heard nationally on network television and radio, broadcast cable as the voice of Dr. Pepper Zero Sugar, Zaxby's, Brinks Money Prepaid Mastercard, Quantum Nutrition and many others. Dustin is also the narrator of "Crimes Gone Viral" on Investigation Discovery.
His corporate clients include HBOMax, Ferrari, The United Nations, General Electric, Pepsi, Delta Airlines, UBS, Kraft Foods, The Four Seasons Hotels, UPS, The United States Air Force, Pizza Hut and many others.
Some client comments:
"I stopped listening to auditions after I heard yours."
Scott @ GKV
"2 takes and done. Nice!"
-John McClain, Monster Sound & Picture
Dustin's Voice Type
Booming
Gravelly
Breathy
Husky
Raspy
Conversational
Sexy
Cultured
Smooth
Mature
Accents
Deep
Soft
Friendly
Powerful
Tough