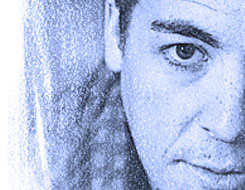 Partial Client List
Men's Warehouse
Scrubbing Bubbles (SC Johnson)
Go Daddy
WWF
EB Games/Gamestop
Western Union
McDonalds
Matt's Video Voice-Over Samples
Matt's Biography
Matt Cowlrick's voice over career spans over 20 countries, utilizing multiple accents and a variety of voice types and age ranges. His clients include an impressive collection of the world's top brands and multinational companies. Matt records for commercials (TV, radio and web), animation, corporate and industrial narrations, promos and many other mediums.
Based in beautiful British Columbia, Canada, Matt works from his fully equipped digital studio and delivers recordings via Source Connect, ISDN, ipDTL, phone patch and Skype.
Some of his most recent Clients: Blizzard, AMC, The Smithsonian, Toyota,Porsche,TD Bank, Amazon, Sony, Mastercard & IBM.
Matt's Voice Type
Youthful
Cultured
Soft
Fluent Foreign Language
Friendly