What's New? w/ GEORGE WASHINGTON III is part of a series in which MVO: The Voice-Over Guys' checks-in with one of our male voiceover talents to learn more about a recent media project he has voiced. Here's what George shared with us.
1. You mentioned a really cool voiceover project in your recent MVO: The Voiceover Guys update. Can you talk about who the project was for and where it was heard or seen?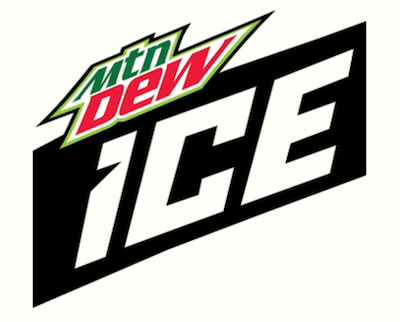 The national commercial for Mountain Dew Ice I did was recorded back in July. It began airing in August. I first saw it on Instagram, but it has been playing for college and pro football, college and pro basketball, and a lot of other sports events. I saw it 5 times on "The NBA on TNT" game between the Toronto Raptors and the Golden State Warriors. It will probably run through February.
2. What made the media production's content interesting from your perspective?
Of course, the fact that it is with Cardi B makes it very interesting! As an old guy, it's sometimes nice to be associated with something that is hot at the moment, you know?
3. As the voice talent in the media project, were there any technical or performance challenges during this voiceover recording session?
Because I only have 2 lines, the performance difficulty was only in the number of times and variations I was asked to give. The fewer lines you have, the more different ways the producers would like to hear it, to cover their bases. Still, it was fun to go over the top for a few, pull back for others, and go straight down the middle on more.
4. Is there anything else you would like us to know about this voiceover project?
A funny moment; I went to a Northwestern University football watch party at a bar after the commercial began airing. It was my first alumni meetup here in Charlotte, so I, of course, had to introduce myself and tell people what I do. During the game, the commercial aired, and I was able to point directly at it and say "THAT is what I do!" You can't pay for moments like that.
ABOUT GEORGE WASHINGTON III
In 2003, I began voicing with a trip to a local recording studio to do some narration bits for a First Union National Bank industrial. The gig stirred my imagination, and I began the research and practice to make my first demos. Working with sources both local and national, new opportunities came over time, and I started working on projects as small as phone messaging to as large as national ad campaigns.
Since that time, I have provided voice over services in documentaries, video games, radio and television commercials, in store announcements, marketing on hold, websites and web ads, virtually every aspect of the voice-over industry. My voice has represented companies like McDonalds, Courtyard by Marriott, Whole Foods, Big Lots, Time Warner Cable, and Lowe's Home Improvement. My home studio is giving me the opportunity to build on my voicing successes, and I am looking to keep growing with new clients and outlets for years to come.
I have called Charlotte home since 1998 with my daughters Grace, Naomi and Ella, and my son Jordan.