Male Commercial Voiceover Talents
When you hear these commercial voiceover demos, you'll quickly understand why these guys use their amazing voices to sell stuff, lots of stuff! Worldwide every day!
Cars, groceries, insurance, computers, restaurants, airlines, credit cards, fast food, gasoline and so much more.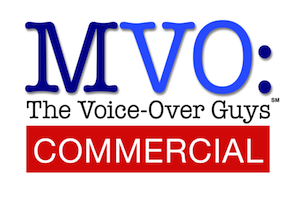 From local and regional commercials to national and international web, TV and radio spots, the voices of the male voice talents from MVO: The Voice-Over Guys are heard almost every day. They would be honored to audition or record something for you today!
Listen to each of our commercial voice-over demos below.
Commercial Voiceover Demos