What's New? w/ PETER K. O'CONNELL is part of a series in which MVO: The Voice-Over Guys' checks-in with one of our male voiceover talents to learn more about a recent media project he has voiced. Here's what Peter shared with us.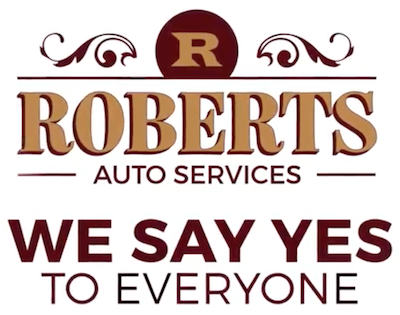 1. Can you tell us about a recent voiceover project you've recently enjoyed working on? Who was it for?
I have been very fortunate to work recently with national voiceover clients like Culligan Water and Knauf Insulation. But one project that I voiced that I thought came out really well was for a small car dealership in Albany, NY called Roberts Auto Service.
2. What was the project all about?
In the industry, it would be called an Automotive Commercial, which make it sound fancier. But you and I would call it a car spot. We're selling cars here!
3. How did the project come to you? Agent? Website? Past client?
Through my voiceover marketing efforts, I gained this agency client a few years ago.
4. What was the most interesting or enjoyable part of this project for you?
I think the reason I am so fond of this spot is because of the visuals, which so effectively let you know it's a car commercial yet the spot barely shows any cars. This commercial is a great way for this dealership to stand out from a crowded field of me-too television car commercials, where dealers insert themselves on-camera into the spot and screaming about "low" prices.
Take a look…
ABOUT MALE VOICE TALENT PETER K. O'CONNELL
Not many people find their life's calling when they are only 5 years old.
Well, I did.
It was 1969 and I was in kindergarten.
Our saintly teacher, Sister Donna Marie, took our class on a tour of a radio station, WEBR-AM in my hometown of Buffalo, NY. I was mostly oblivious to the goings on around me at the time but when I walked into that radio station control room…everything changed.
Everything.
I don't know if a light bulb went off for me or if my 5-year-old hand inadvertently touched a transmitter wire in WEBR's studio (pictured), but I knew instantly from that point forward my life would always include a microphone.
And it has.
Only later did I learn my Father was a New York State Oratory Champion in high school (seriously, he was an amazing public speaker) and my Mother had long wanted to work in broadcasting (at a time when women didn't really do that).
In other words, I was genetically predisposed to having some kind of media career.
In high school, I secured the first-ever radio station internship. My college in Dayton, Ohio owned WVUD-FM, a professionally managed 50,000-watt radio station, where I was on-air in my freshman year, leaving in my senior year with the #1 rated show on Saturday nights.
Serving also as Production Manager there, I honed my talent voicing commercials, promos and doing live event announcing. Clients loved working with me and would seek me out for their projects.
I've been getting return (and many new) voiceover clients ever since. They enjoy working with me at my state of the art voiceover studio in Raleigh, NC., the area where I now make my home with my wife and children.
General Electric, Kraft Foods, IBM and Duracell Batteries are just a few of the many internationally known brands I've been very fortunate to voice for — as well as hundreds of great regional and local brands too.
It continues to be a fun career.
When you use audio in your marketing, I'm the voiceover guy to contact.