What's New? w/ GEORGE WASHINGTON III is part of a series in which MVO: The Voice-Over Guys' checks-in with one of our male voiceover talents to learn more about a recent media project he has voiced. Here's what George shared with us.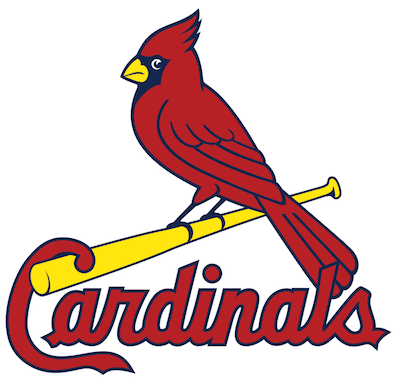 1. Can you tell us about a recent voiceover project you've recently enjoyed working on? Who was it for?
Definitely the series of commercials I voiced for Major League Baseball's St. Louis Cardinals was a ton of fun!
2. What was the project all about?
It was six spots; three with me as the primary voice, three as an announcer, and a number of tags about upcoming games. The three that feature me as the primary voice asked me to portray a sort of Don King-esque carnival barker type of character.
3. How did the project come to you? Agent? Website? Past client?
I got this project through my agent Laura Adducci at Go Voices in Denver. Coincidentally, it was after I actually got to meet her in person while I was in Colorado to compete in a storytelling competition put on by one of our colleagues, Nina Rolle.
4. What was the most interesting or enjoyable part of this project for you?
The funky words and the high energy that was necessary to complete characterization with made up words like "Fredbirditudinous-ness," "yumfoodity," and "laughtasticful." "Hashtagulousness?" Who wouldn't enjoy that kind of script? It was a long session, but worth every minute in the booth. Fun and challenging!
ABOUT MALE VOICE TALENT GEORGE WASHINGTON III
In 2003, I began voicing with a trip to a local recording studio to do some narration bits for a First Union National Bank industrial. The gig stirred my imagination, and I began the research and practice to make my first demos. Working with sources both local and national, new opportunities came over time, and I started working on projects as small as phone messaging to as large as national ad campaigns.
Since that time, I have provided voice over services in documentaries, video games, radio and television commercials, in store announcements, marketing on hold, websites and web ads, virtually every aspect of the voice-over industry. My voice has represented companies like McDonalds, Courtyard by Marriott, Whole Foods, Big Lots, Time Warner Cable, and Lowe's Home Improvement. My home studio is giving me the opportunity to build on my voicing successes, and I am looking to keep growing with new clients and outlets for years to come.
I have called Charlotte home since 1998 with my daughters Grace, Naomi and Ella, and my son Jordan.