What's New? w/ JAMES CLAMP is part of a series in which MVO: The Voice-Over Guys' checks-in with one of our male voiceover talents to learn more about a recent media project he has voiced. Here's what James shared with us.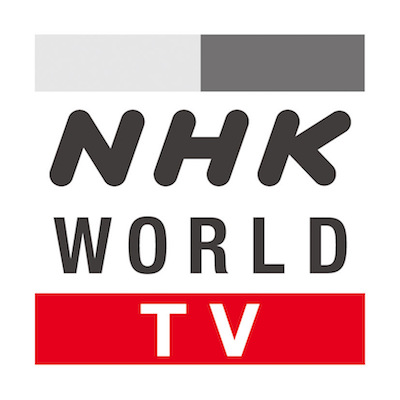 1. Can you tell us about a recent voiceover project you've recently enjoyed working on? Who was it for?
At Home with Venetia broadcast on NHK World, the NHK TV network's international service that delivers to the world the latest information about Japan and Asia through television, radio, and internet. NHK is Japan's sole public broadcasting organization.
2. What was the project all about?
A documentary series that's been ongoing for about 8 years now about the life of Venetia Stanley Smith, a fascinating lady who rejected her English peerage heritage and travelled off East to be a singer, eventually winding up in Japan in 1971…..The show follows her as she creates a true homegrown country lifestyle in Ohara, making everything herself from compost to shampoo and the fascinating artisans she meets along the way. She created a 132 sqm garden that has won gardening competitions, she wrote books about herb gardens and environmental living, wrote columns for years in the main Kyoto newspaper and now has her own TV series.
3. How did the project come to you? Agent? Website? Past client?
Back in 2009, the Producer emailed me directly and let me know that I was her preferred choice….I didn't even know the show was being planned, let alone that I was in the running and had not submitted an audition. It was all from my website demo's.
4. What was the most interesting or enjoyable part of this project for you?
Everything that Venetia is doing is more and more relevant today. People are changing and attempting to take care of the planet more and more, what they eat, how their food is grown and prepared, trying to be as environmentally aware as possible. Here's a lady who's been living that life for decades. A true no waste lifestyle. As someone who grew up in London and lived in cities all my life, I never really cared about the countryside until I started narrating this series. Now I'm fed up with living in the city, I want to live in the country and raise chickens and have a herb garden and I'm learning all this great information about how to do that from the Venetia show! My wife and kids would all have heart attacks if they knew the truth, even our dog sneers when he feels grass under his feet 🙂
Here's a sample show that I have narrated:
ABOUT MALE VOICE TALENT JAMES CLAMP
James Clamp is an Award Winning young British Voice Over Actor originally from London, England. He collected his first Earphone Award in January 2011
Based in New York, he works from his fully equipped professional ISDN and Source Connect capable studio specializing in Commercials, Promo's, Corporate Videos, Audiobooks, eLearning Modules and Training Narrations.
He's proficient at many accents including RP, Cockney, Northern English, Australian, Scottish, South African, French and Russian. Please feel free to phone or email with any questions, or to request a proposal.
Here are some client reviews of James Clamp's voiceover work:
"This was our first recording with James. Perfect on the first try! We will surely work with him again."
"James did a fantastic job on our recent Voice Over project. He completed each phase with speed and professionalism and I would highly recommend using James on your next project. Our client was more than pleased and in fact had no edits or comments on his first take."
"James is very professional and attentive to my client's needs."
"Great work and amazing punctuality. We will be happy to work again with James anytime."
"James was extremely helpful, understanding, and timely. I would certainly recommend him for future work!"
"James helps listeners negotiate waves of turbulent emotions and shifts from past to present, place to place, and viewpoint to viewpoint."
"Clamp engages listeners through his subtle British accent, which conveys powerful emotions."
"Clamp's narration is evocative, responsive to the emotional nuances of the story, and wonderfully flexible…..Lightness and depth, sorrow and joy are beautifully captured."
"Excellent to work with, also very fast and professional."
"Great voice, speedy service A++"
"Brilliant – very clear and articulate, great pronunciation for small children, quick turnaround. Great job, thanks!"