What's New? w/ MIKE COOPER is part of a series in which MVO: The Voice-Over Guys' checks-in with one of our male voiceover talents to learn more about a recent media project he has voiced. Here's what Mike shared with us.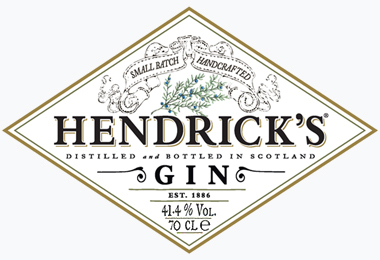 1. Can you tell us about a recent voiceover project you've recently enjoyed working on? Who was it for?
I recently voiced a short explainer video for Hendrick's Gin.
2. What was the project all about?
The project was called "A Short History of Hendrick's Gin (Told Rather Quickly)" and tells the tale of how one of the coolest gin brands came into being – all in under a minute. The project uses some very artistic, Terry Gilliam-esque animation and traditional jazz music to give a distinctive feel, which was then married with my signature British voice to sell the idea.
3. How did the project come to you? Agent? Website? Past client?
The creative agency came to me directly. Apparently I came to them "highly recommended" by another voice talent. I love when that happens!
4. What was the most interesting or enjoyable part of this project for you?
I always enjoy seeing how things come together. In this case – as in so many – I never got to see any of the artwork or music ahead of time, so when I finally laid eyes on it I had that "Hey, that's really cool!" reaction. That's what keeps me doing voiceover!
Here's a sample show that I have narrated:
The Story of Hendrick's Gin (told rather quickly by British Voiceover Artist, Mike Cooper) from Mike Cooper – British Voiceover.
ABOUT MALE VOICE TALENT MIKE COOPER
Mike is a British voice over from London, who's now based in the mountains of North Carolina. Mike emigrated from London to the USA in 2014 with his partner, two rescue dogs, and his natural, neutral, and famously friendly sound – which is fast becoming as popular in the States as it is in the UK.
The voice of numerous shows for A&E, HISTORY and National Geographic in the UK – as well as being heard globally for a decade on the BBC World Service – Mike has been called a "one-take wonder", and loves bringing his wit and humour into the booth (when appropriate!) to play tongue-in-cheek, as well as straight/dramatic British. Producers who are taking the time to get to know Mike just seem to love him and keep coming back.