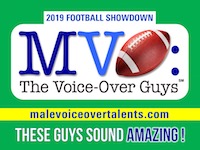 Male Voiceover Talent CHADD PIERCE and Seattle takes on Male Voice Talent SEAN CALDWELL and Cleveland during NFL Showdown 2019 week 6!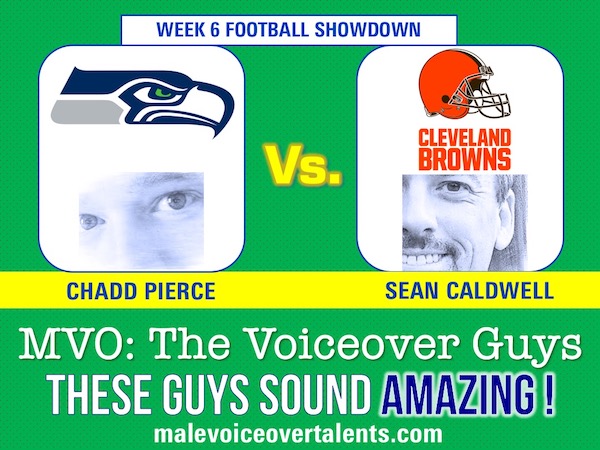 ABOUT CHADD PIERCE
Chadd's approach to voiceover is uniquely holistic. He's sat in the director's chair, as cast and coached talent, serves as copywriter, performs on-camera, and is an active a/v editor and post-producer. Easily directed within a huge range. Exudes a smart 4th Wall-breaking "wink", and conversational realism.
ABOUT SEAN CALDWELL
Sean Caldwell is an award-winning voice over talent recording in Tampa, Florida and Atlanta, Georgia. Today Sean serves over 100 clients each month in diverse industries around the world. His work has won awards from NAB, Promax / BDA, The Marconi award, and two Telly awards.