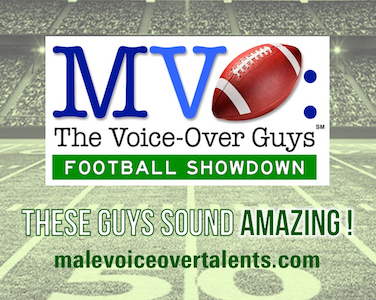 Male Voiceover Talent MIKE COOPER and Las Vegas takes on Male Voice Talent DARRELL BROWN and Kansas City during NFL Showdown 2020 week 5, the fifth game of the MVO football season.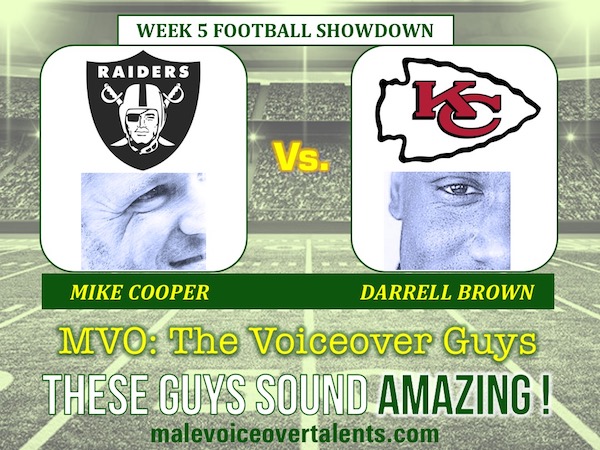 ABOUT MIKE COOPER
Mike is a British voice over from London, who's now based in the mountains of North Carolina. Mike emigrated from London to the USA in 2014 with his partner, two rescue dogs, and his natural, neutral, and famously friendly sound – which is fast becoming as popular in the States as it is in the UK.
The voice of numerous shows for A&E, HISTORY and National Geographic in the UK – as well as being heard globally for a decade on the BBC World Service – Mike has been called a "one-take wonder", and loves bringing his wit and humour into the booth (when appropriate!) to play tongue-in-cheek, as well as straight/dramatic British. Producers who are taking the time to get to know Mike just seem to love him and keep coming back.
ABOUT DARRELL BROWN
Darrell Brown is an African American male voice over talent specializing in commercials, narration, promo and movie trailers. He delivers smooth, rich, engaging sounds for clients such as Google, McDonald's, Toyota and many others. Since 2008, this veteran voice actor has helped brands all over the world to tell their story and reach general and urban audiences through TV, radio and internet. Whether it be comm