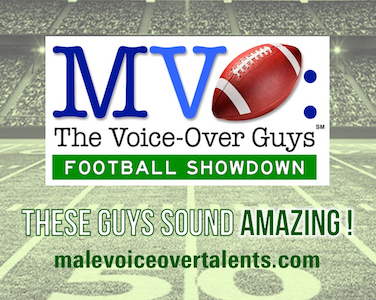 Male Voiceover Talent GEORGE WASHINGTON III and Carolina takes on Male Voice Talent DAN HURST and Kansas City during NFL Showdown 2020 week 9, the ninth game of the MVO football season.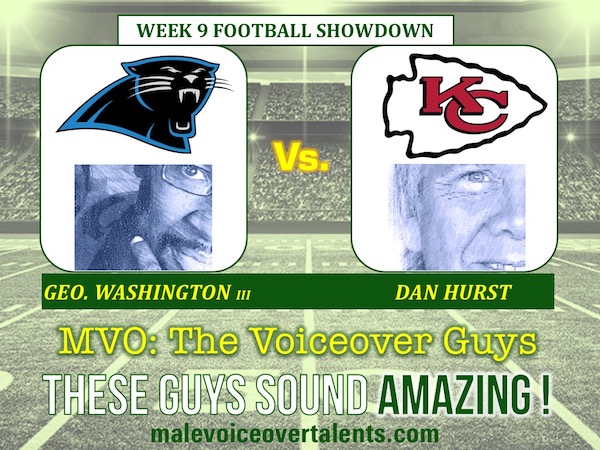 ABOUT GEORGE WASHINGTON III
In 2003, I began voicing with a trip to a local recording studio to do some narration bits for a First Union National Bank industrial. The gig stirred my imagination, and I began the research and practice to make my first demos. Working with sources both local and national, new opportunities came over time, and I started working on projects as small as phone messaging to as large as national ad campaigns.
Since that time, I have provided voice over services in documentaries, video games, radio and television commercials, in store announcements, marketing on hold, websites and web ads, virtually every aspect of the voice-over industry. My voice has represented companies like McDonalds, Courtyard by Marriott, Whole Foods, Big Lots, Time Warner Cable, and Lowe's Home Improvement. My home studio is giving me the opportunity to build on my voicing successes, and I am looking to keep growing with new clients and outlets for years to come.
I have called Charlotte home since 1998 with my daughters Grace, Naomi and Ella, and my son Jordan.
ABOUT DAN HURST
Dan -daniel eduardo- Hurst was raised in Honduras, the son of missionary parents. He grew up speaking Spanish AND English equally. That's one of the things that makes his talent so unique. He's fluent and natural in both languages. A rare combination!
Dan has extensive experience in bilingual voiceovers, including such national and international clients as Volkswagen, T-Mobile, Telemundo, Pizza Hut, Boehringer Ingelheim, and Océ. Dan's production studio is just outside of Kansas City. He offers fast turnaround on any format by FTP, or ISDN, and now ipDTL – ISDN quality online (completely free to Dan's clients).