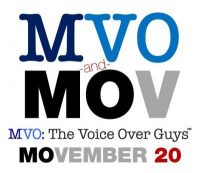 This has been quite a year for all of us.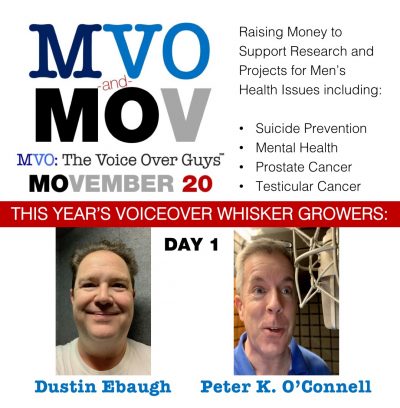 Between pandemics, recessions, riots and elections…it's hard to consider any other problems that may be impacting people. Or problems people have that are exacerbated by all of the awfulness 2020 has brought us.
But we cannot / must not forget those in need, the less fortunate or those that are dying or have died.
Since our founding, a variety of members from MVO: The Voiceover Guys have supported one charity event: MOVEMBER. We are doing it again in 2020.
The concept of #movember is men grow facial hair (whiskers, mustaches, beards, goatees) and solicit donations to support the Movember Foundation. From funds collected through donations, the Foundation funds research as well as educational and support programs for health issues impact men including:
Suicide Prevention
Mental Health
Testicular Cancer
Prostate Cancer
With all that's been going on this year…mental health and suicide prevention are a big focus – but as we also know, cancer isn't going anywhere either. Support and research programs require money…that's where MVO: The Voiceover Guy comes in — to ask you to make whatever donation you can.
Our growers will have some fun not having to shave for the month of November "no-shave" November, as it were, but we also need your tax deductible donation.
Now a little bit about our male voiceover talents who are donating their "faces" for the cause: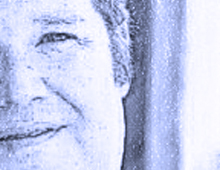 With over 20 years of experience in the voiceover industry, Dustin Ebaugh's voice has been described as clear, natural, warm, friendly, agreeable, believable and trustworthy. His voice is ideal for narration, commercials, promos and radio and television station imaging.
He takes direction very well and can change delivery according to your needs.
In his professional personal studio, he uses Neumann and Rode microphones, Apogee inputs, Twisted Wave, Adobe Audition, a Focusrite Red 7 and a Blue Robbie tube preamplifier. he can easily do a telephone patch for recording sessions and offers SourceConnect, ipDTL and ISDN.
He has been heard nationally on network television and radio, broadcast cable, MTV and VH-1, on infomercials for Les Mills Pump by Beachbody and on commercials for Niagra Water, Nature Made Vitamins and Rockwell Tools. Dustin is honored to be the radio and television voice of The Harley-Davidson Museum in Milwaukee, Wisconsin. His corporate narration clients include: Ferrari, The United Nations, General Electric, Pepsi, Delta Airlines, UBS, Kraft Foods, The Four Seasons Hotels, UPS, The United States Air Force, Pizza Hut and many others.
Some client comments:
"The on time delivery would never have been possible without the support and help from you.Thanks again for all the extra effort and team work."
-Joy Chatterjee, Business Manager-Projects, TaTa Interactive Systems
"We've relied on Dustin for years, and he's never let us down. His attention to detail and quick turnaround times have been an asset to our business!"
-Christine Doucette, Director of NexLearn Studios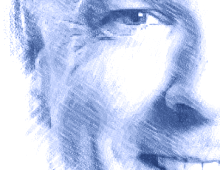 IT WAS 1969 and I was in kindergarten.
Our saintly teacher, Sister Donna Marie, took our class on a trip to WEBR-AM in Buffalo, NY.
The minute I walked into that radio station control room…BOOM! 
Everything changed for me.  Everything.
I knew instantly my life would always include a microphone.
My Dad was State High School Oratory Champion and Mom had long wanted to work in broadcasting at a time when women didn't do that so, while my 5-year-old self didn't realize it, my broadcasting obsession was probably genetic. 
From securing my high school's first-ever radio station internship to hosting Dayton, Ohio's #1 rated Saturday night request show on a 50,000-watt radio station while only in college, I've been behind a microphone almost ever since.
Consistent requests from early radio advertisers for my commercial production and live announcing work confirmed for me (financially and spiritually) that I had a future in voiceover.
That broadcasting and voiceover work evolved into my current company, audio'connell Voiceover Talent. I voice commercials, narrations and broadcast promos f]or clients like IBM, Kraft Foods, Crest Toothpaste, PBS and Duracell Batteries.
In 2016, we O'Connells packed up our Conestoga wagon and ventured from our longtime home in Buffalo, NY to Raleigh, NC (near Research Triangle Park), where my Source-Connect equipped, professional recording studio serves media producers world-wide.