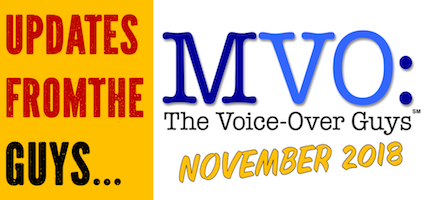 It's time for the MVO: The Voiceover Guys Fall 2018 Update. A quick trip around the horn to learn about the new voiceover projects that we have been creating for media producers around the globe.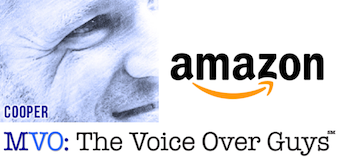 MIKE COOPER – When launching their new same day delivery program in the UK, Amazon cast Mike as their voice for the new project's explainer video. Gala Bingo also secured Mike as the voice of their UK TV campaign, encouraging people to play online. Finally, Volvo brought Cooper in as their training and e-learning voice talent to educate new hires to the company.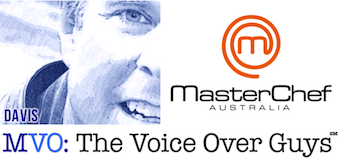 CHUCK DAVIS – Star World – India called upon Chuck as the promo voice for their broadcasts of MasterChef Australia. Davis also had a very busy political season, voicing campaign ads for candidates in Michigan, Florida, Ohio and New Mexico. Finally, he was also nominated for "Outstanding Promo Demo Voiceover" at the SOVAS Awards coming up later this month.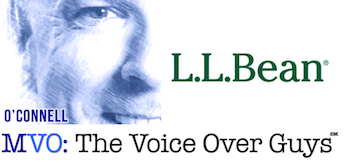 PETER K. O'CONNELL – O'Connell voiced a new national radio spot for popular outdoor retailer L.L.Bean, headquartered in Freeport, Maine. The Raleigh, NC-based voice talent also served as the narrator on an informational video for IBM. Peter was also re-signed to serve as the series voice talent for "Jason Mitchell Outdoors", which is broadcast on the Fox Sports North and Fox Sports Midwest networks.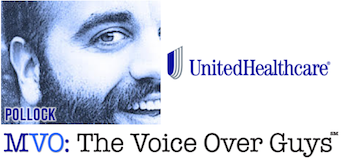 BRANDON POLLOCK  – Diversified health care company United Healthcare called on Brandon as their narration voice for a series of benefit package rollout videos. Pollock was also the political voice for two successful North Carolina office seekers during the recent mid-term elections.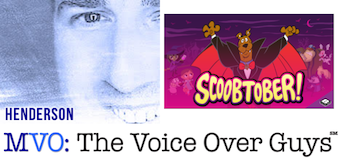 STEVE HENDERSON – You might have heard Steve recently on the national radio ad he voiced for Schlotzky's Deli or for the national TV spot he has voiced for Mighty Beanz. He was also the promo voice for Boomerang TV network's Scoobtober campaign. Lastly, Henderson will also live announce all NASCAR post season awards ceremonies including Monster Energy Cup and Hall of Fame.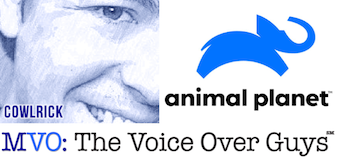 MATT COWLRICK – The Discovery / Animal Planet TV network cast Matt at the narrator for 12 episodes of "Wild Bear Rescue Season 2". Sister cable network Discovery Family included him as the voice of Gar Roohop on "Littlest Pet Shop". You can also hear Cowlrick as the Voice of BabyBel in BabyBel Cheese's national TV spots.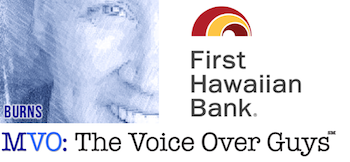 SCOTT BURNS – From the great state of Washington, word from Scott is that he worked on a cool stop-motion animation TV commercial for the King County Recycling Program as the voices of both a Glass and Plastic Bottle. Even further west, our friends in Hawaii can hear Burns as he voiced a multitude of Sports Announcers mixed together for a First Hawaiian Bank TV commercial featuring Marcus Mariota. And ever the snazzy dresser, Scott replicated a 1950's era film narrator in a series of TV, Web and Social Media spots for Express Fashion (a division of Old Navy).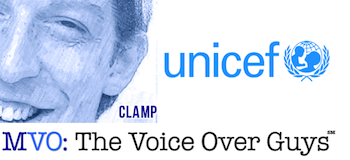 JAMES CLAMP – Our Brit in New York City updates us with word he has completed a series of internal web site animations for UNICEF, the international organization promoting the rights and wellbeing of children world wide. James also voiced a series of internal website animations for Dutch multinational banking and financial services corporation, ING Group. Clamp also voiced a TV promo for the "Love Investigator" program.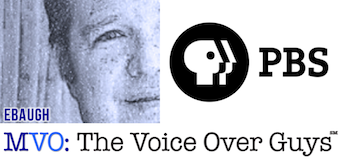 DUSTIN EBAUGH – Dustin's voiceover talents were secured recently by PBS as the narrator for the network's new documentary "In Money We Trust". Ebaugh also voiced national commercials for Can-Am cycles and Ski-Doo snowmobiles. He also narrated several eLearning courses for SafeMark.

GEORGE WASHINGTON III – That Mountain Dew Ice TV spot you've been watching was voiced by none other than our George. Siemens also brought him in to serve as narrator on an e-learning. Finally, regional grocery chain Harris Teeter secured Washington as their live announcer during their recent awards ceremony.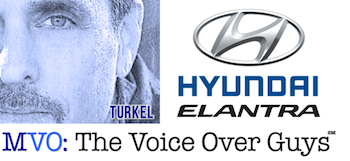 DOUG TURKEL – Hyundai Elantra secured Doug's voice for a recent series of national television spots. For his upcoming album release, singer Michael Bolton used Turkel as the national voice for promotional TV and radio commercials. Doug was also the voice talent for a series of online spots for American Honda.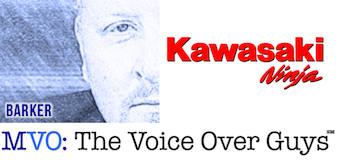 ROBERT BO BARKER – Kawasaki called on Bo to serve as the brand voice of their new Ninja ZX-10R motorcycle in its national commercial campaign. Barker also served as the broadcast and online trailer/promo voice for the "Tour of Utah" competitive cycling event. He also was the trailer voice for the national campaign "Real Men Buy Flowers" for the American floral industry.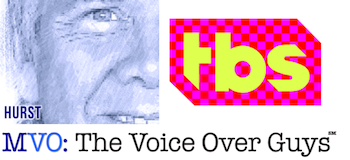 DAN HURST – Most recently, you likely heard Dan as the Promo voice for quirky, TBS network comedy "The Guestbook". The bilingual Hurst also has continued his on-going network promo work for the Telemundo network. He has also continued doing a significant amount of e-learning narration as well as voicing numerous car commercials.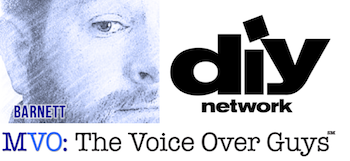 ANDY BARNETT – Andy is the commercial voice for Celebrity Cruise Lines while also working on two projects for DIY Network: serving as the promo voice for the television show "Barnwood Builders" and serving as the show narrator for the program "Epic Tiny Houses". Barnett is also nominated for two Voice Arts Awards for his voiceover work.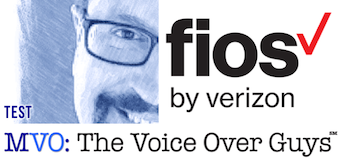 TOM TEST – It's been live event "Voice of God" season for Tom Test. He has been the announcer for numerous awards shows for clients like AbbVie and the IL Farm Bureau, as well as conventions for Molex, ASAE and HSBC. He has served as the commercial voice on streaming spots for brands including Toyota, Verizon FiOS and Rent-A-Center. Corporate narration clients have included GE and Chevron, MetLife and Country Financial. Tom was also busy with many political spots this fall.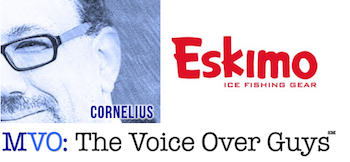 CAM CORNELIUS – A native Alaskan (now living in Nashville, Tennessee), Cam was thrilled to be asked to be the national voice of the new spot the New Pistol Bit Ice Auger from Eskimo Ice Fishing Gear. He is also the new promo voice for the Christian television network, Emmanuel TV.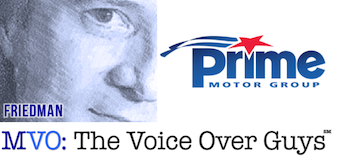 DAN FRIEDMAN – Prime Motor Group has secured Dan as the automotive dealership's commercial voice across an array of automotive brands. Dan was also the voice of political spots during the recent mid-term elections for races in North Carolina and Nevada. Finally, Friedman was a featured speaker at the recent Mid-Atlantic Voiceover conference held in Virginia.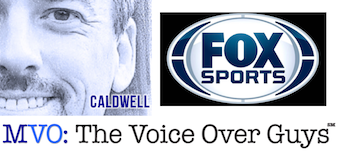 SEAN CALDWELL – Fox Sports secured Sean recently to serve as the promo voice for a series of spots for NHL Hockey. Caldwell also narrated a series of patient education videos for the Cleveland Clinic. Lastly, Sean was the voice talent for Christmas and holiday in-park and IVR for Universal Studios Florida.