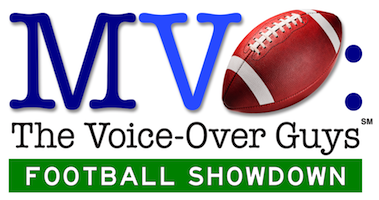 Male Voiceover Talent MATT COWLRICK and New York takes on Male Voice Talent ROWELL GORMON and Tampa Bay for NFL Showdown 2021 week 11.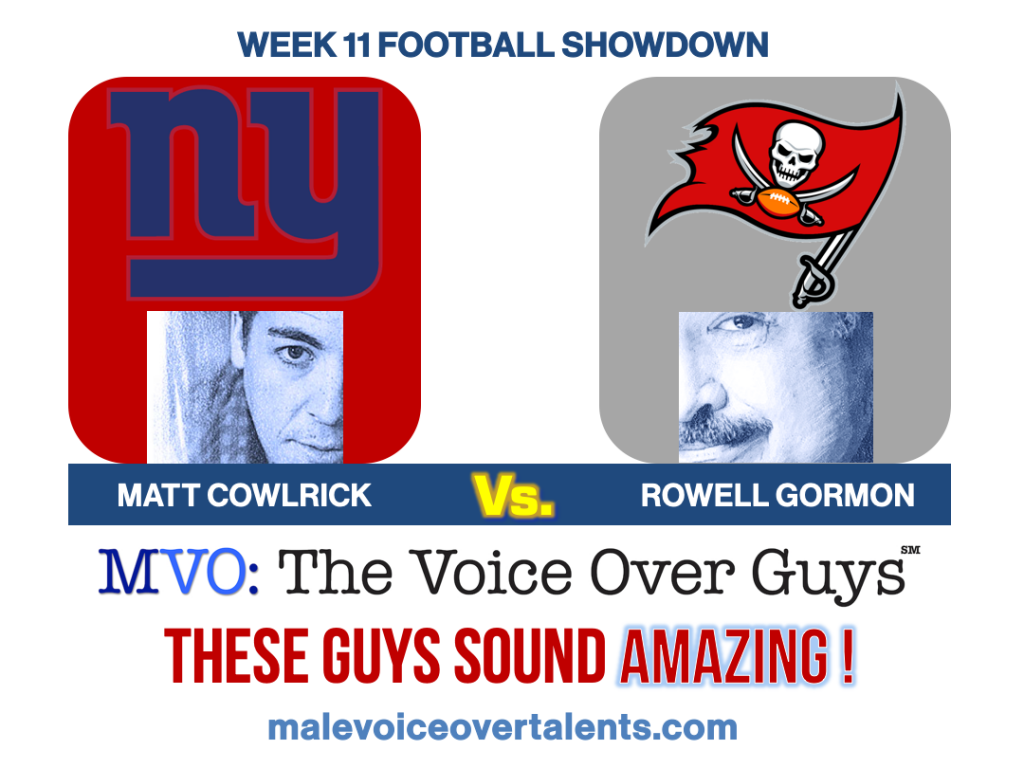 ABOUT MALE VOICE TALENT MATT COWLRICK
Matt Cowlrick's voice over career spans over 20 countries, utilizing multiple accents and a variety of voice types and age ranges. His clients include an impressive collection of the world's top brands and multinational companies. Matt records for commercials (TV, radio and web), animation, corporate and industrial narrations, promos and many other mediums.
Based in beautiful British Columbia, Canada, Matt works from his fully equipped digital studio and delivers recordings via Source Connect, ISDN, ipDTL, phone patch and Skype.
Some of his most recent Clients: Blizzard, AMC, The Smithsonian, Toyota,Porsche,TD Bank, Amazon, Sony, Mastercard & IBM.
ABOUT MALE VOICE TALENT ROWELL GORMON
Rowell (conveniently rhymes with "role") Gormon is a full-time professional voiceover talent. He provides commercial voices (for TV, radio & web), narration voices and of course, character voices.
Known to many as the "Man of 999 1/2 Voices", Rowell is equally at home doing a relaxed guy-next-door read in one session, then a convincing businessman or senior citizen in the next, shifting to laid-back storyteller, to a toy robot, to a stuffy butler, or an animated light bulb…all before lunch.
Rowell provides full audio editing and production too! Rowell works from his ISDN-equipped studio, making his clients' lives a lot easier as "Mr. Warm and Friendly Voice…with Character".
Rowell is also available for quick turnaround voiceover projects like e-learning, documentary narration, animation, explainer videos as well as audiobooks.