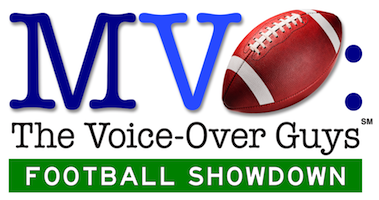 Male Voiceover Talent MEMO SAUCEDA and Miami takes on Male Voice Talent PETER K.O'CONNELL and Buffalo for NFL Showdown 2021 week 8.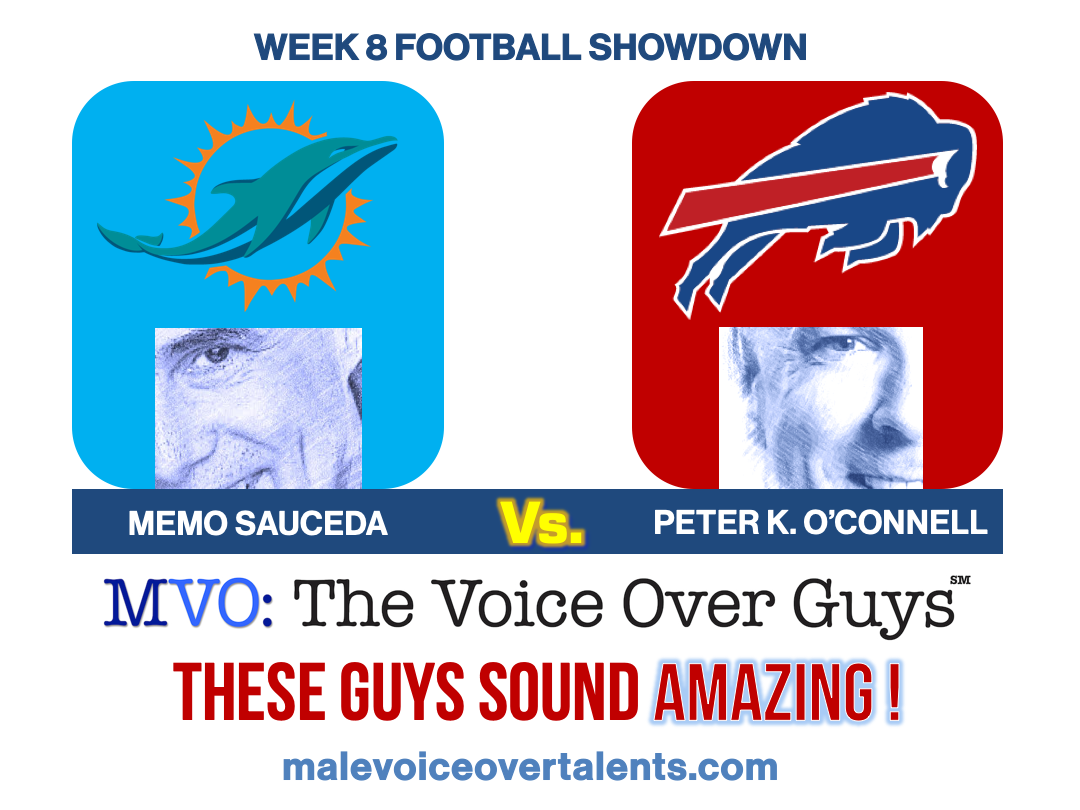 ABOUT MALE VOICE TALENT MEMO SAUCEDA
Memo Sauceda started acting in theater when he began college more than 30 years ago in Monterrey, México; and although he graduated in business & computer science, he decided to pursue his acting career. He studied at the Drama Studio London, and went back to Mexico to do theater, dubbing (lending his voice in Spanish to Mel Gibson, Kevin Costner, and John Travolta among others), voiceovers, soaps, industrials, and as an anchor in TV shows.  In 1997, the network Telemundo brought him to Miami to host Edición Especial, Mira que TVO and Ay Caramba, and he won 3 Emmys while with them. Today, Memo is one of the most respected and trustworthy talents in the Hispanic market, and he is always happy to help his fellow performers.
ABOUT MALE VOICE TALENT PETER K. O'CONNELL
IT WAS 1969 and I was in kindergarten.
Our saintly teacher, Sister Donna Marie, took our class on a trip to WEBR-AM in Buffalo, NY.
The minute I walked into that radio station control room…BOOM!
Everything changed for me. Everything.
I knew instantly my life would always include a microphone.
From securing my high school's first-ever broadcasting internship to hosting Dayton, Ohio's #1 rated Saturday night request show on a 50,000-watt FM station while only in college, I've been behind a microphone almost ever since.
My audio production and voiceover work evolved into my voiceover production company, audio'connell Voiceover Talent.
There, I voice commercials, narrations and broadcast promos for clients like Amazon (AWS), Crest Toothpaste, iHeart Radio and Duracell Batteries.
In 2016, we O'Connells packed up our Conestoga wagon and ventured from our longtime home in Buffalo, NY to Raleigh, NC (near Research Triangle Park), where my Source-Connect equipped, professional recording studio serves media producers world-wide.