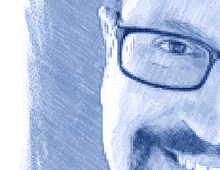 Partial Client List:
Boeing 
Shell Oil
Wilson Golf
GE
Citibank 
Wilson Dow 
Tom's Video Voice-Over Samples
Tom's Biography
Tom Test has been one of the top voice-over talents in the Midwest since 1989. He created his "Hi-Fi, Sci-Fi, Broadcast-quality studio" in 2003, and has since voiced hundreds of projects from Explainer videos to national TV spots to eLearning to Corporate Image narrations. Tom has voiced quite a few Telly- and other industry award-winning spots in his career, and has also been a much-in-demand voice-over coach and demo producer.
Tom can provide 12 hours or less turnaround and is equipped with Source Connect Standard for remote recording. He also has access to several low-cost ISDN studios in Chicago. Tom's partial list of clients include a who's who of the Fortune 1000: Blue Cross/Blue Shield, USAA, Xfinity, Coca-Cola, Shell, Accenture, GE, Boeing, United Airlines, Kraft, Samsung, Snapper/Simplicity Mowers, Eli Lilly, World Book Encyclopedia, Mercury Marine, Walgreen's, Morgan Stanley, Allstate, Kawasaki, and MANY more!
Tom's specialties include his warm, authoritative read - especially popular with health-care clients, with whom he has voiced several award-winning campaigns. Tom is *not* a radio announcer - he sounds like a REAL person, talking to you, telling you a true story. His first read is spot-on from the get-go, and he works extremely quickly, being dubbed by several clients as "Two Take Tom."
Tom's Voice Type
Smooth
Mid-Range
Friendly
Conversational
Powerful
Gravelly
Quiet
Breathy