What's New With CHUCK DAVIS Fall 2019 is part of a series in which MVO: The Voice-Over Guys checks-in with one of our male voiceover talents to learn more about a recent media project he has voiced. Here's what Chuck shared with us.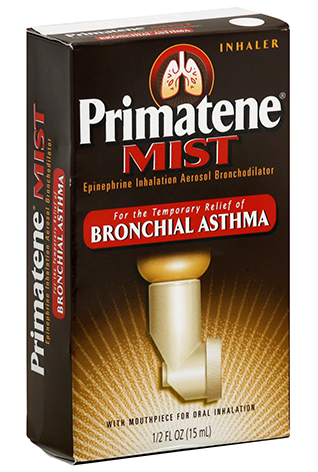 1. You mentioned a really cool voiceover project in your recent MVO: The Voiceover Guys update. Can you talk about who the project was for and where it was heard or seen?
The spot is for Primatene Mist, an OTC inhaler for mild to moderate asthma.  Checking iSpot.tv, it's aired about 500 times on a variety of cable networks since July 2019. (View the spot HERE)
2. What made the media production's content interesting from your perspective?
The session was recorded at Superexploder Studios in NY.  A fun session in a very nice room with some good agency folks and a great engineer.
3. As the voice talent in the media project, were there any technical or performance challenges during this voiceover recording session?
Not really.  They liked my audition and made that tone the center of the session,  Of course there were some alternate takes to cover quicker/shorter lines and some "harder" intros to amp up the dramatic aspect.  Nothing out of the ordinary in terms of "extra parts".
4. Is there anything else you would like us to know about this voiceover project?
This was an interest non-union booking in that it came from a Talent Manager" (ACM) by was actually booked through my home agent in NY, Stewart Talent. Another example of how the lines between Managers and Agents continues to blur.
ABOUT MALE VOICEOVER TALENT CHUCK DAVIS
"I come from the same place your customers do. A family, a home…a real life. Let me tell 'em about your stuff! I've found it's really pretty good!"
Chuck is a real, straight ahead performer with a wry edge, a wink if you will. No announcers here….unless you really want one. In that case he'll hold a quick séance and channel one for you. Chuck's career so far has led him to perform for national TV campaigns for the likes of Prevagen (Quincy Bio Science), Blue Cross Blue Shield "Medicare Advance" (four years running) Osteo Bi-Flex, Verizon Wireless, WORX Air, The US Dept of Homeland Security, Hasbro and Playskool, He's the ongoing regional voice for scores of clients including Haynes Furniture in Virginia, The Vision Automotive Group in Rochester and the Finger Lakes region of New York, The Cartown Auto Group in Alabama and Kentucky and many more!