It's time once again for the NFL Showdown 2017 with MVO: The Voice-Over Guys, where the guys prove how little they know about football and share the ignorance with their entire internet.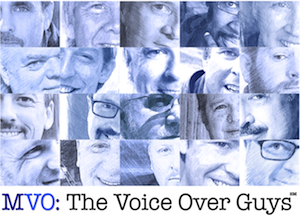 Each Voice-Over Guy gets to pick 3 of their favorite NFL teams (some guys didn't have 3 favorites, team loyalty and all that). Then, based on the NFL schedule, their picks and making sure as many guys as possible are featured in all 17 weeks, the list get created. That week's picks come out every Tuesday. The first game of the regular season starts this Thursday.
Below you can see each Voice Guy's team picks.
BTW, this is no  fantasy draft involved here nor does any money change hands to be a part of this. This enjoyable distraction is all just a fun way to feature the Guys in a game of the week format.
So for our third year, we hope you enjoy our NFL Showdown.
| | | | |
| --- | --- | --- | --- |
| VOICE GUY | TEAM 1 | TEAM 2 | TEAM 3 |
| Barker | Vikings | Chiefs | Packers |
| Barnett | Chiefs | Vikings | Rams |
| Burns | Seattle | Raiders | Packers |
| Caldwell | Buccaneers | Cowboys | Panthers |
| Clamp | Broncos | Colts | Seattle |
| Cooper | Patriots | Raiders | Open |
| Cowlrick | Chiefs | Patriots | Vikings |
| Davis | Patriots | Giants | Packer |
| Ebaugh | Chiefs | Packers | Raiders |
| Friedman | Buccaneers | Panthers | Falcons |
| George | Colts | Cardinals | Lions |
| Gormon | Panther | Broncos | Eagles |
| Hurst | Chiefs | 49'ers | Open |
| Miles | Seahawks | Raiders | Bills |
| O'Connell | Bills | Panthers | Packers |
| Sweeney | Chiefs | Falcons | Raiders |
| Test | Bears | Lions | Packers |
| Turkel | Dolphins | Panther | Titans |
| Venable | Rams | Cowboys | Chargers |
| Washington | Panthers | Seahawks | Texans |