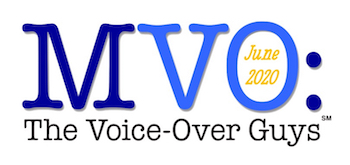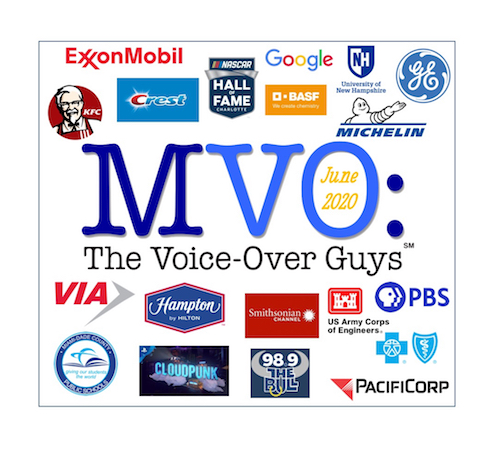 The MVO: The Voiceover Guys June 2020 Update finds our talent, clients and readers in a very unique time in our world's history. Nonetheless, our in-demand talents have continued to provide their commercial, narration, promo and imaging talents to an impressive array of national and regional brands. Our sincere thanks for their and your continued business.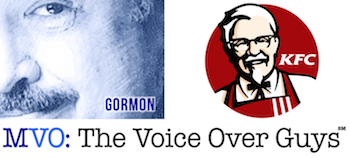 ROWELL GORMON – When KFC (Kentucky Fried Chicken, for those of us old enough to remember) created their Amazon app and needed a voice for Colonel Sanders, their world-wide search led them MVO's Rowell Gormon. Rowell was recording as the Colonel for three months, with many days averaging 900 voice files per day! More character voice acting for our dean of character voices – BASF was casting for two versions of the nostalgic patriarch of a farm family – one midwestern, one southern…Rowell was so good, he was cast as BOTH.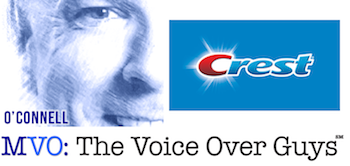 PETER K. O'CONNELL – For their national radio campaign, Crest Pro/Active Defense Toothpaste signed Peter as the humorous voice of a horserace track announcer. O'Connell's character voice acting skills allowed him to portray a funny cohort in an instructional video for First Bank, a regional bank based in North Carolina. An affiliate radio promo written, produced and voiced by Peter received one of  three national Crystal Microphone Awards from the EWTN Global Catholic Radio Network.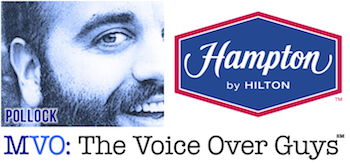 BRANDON POLLOCK –  TV and radio spots are the headline for Brandon's most recent work including national commercials for Little Tykes (which you can find on Brandon's MVO page), Hampton Inn and Sunbelt Rental. You can also hear Brandon on spots for Visit Florida Michelin Tires, Home Surplus and the "Good News" ForHims.com commercials as well!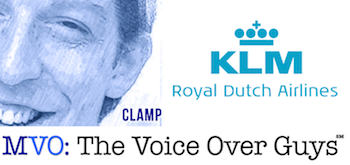 JAMES CLAMP – James has been busy narrating…everything! He's the male voiceover narrator on media projects for Microsoft, KLM, ING, Deloitte, BMW Eneco, Novo Nordisk and Roche. He's also the voice of a series of internet commercials for Volvo's new line of high-end truck cabs (a sample of which you can see on James' MVO page). Finally, now when you call Hugo Boss, it will be James' voice you hear on their IVR system.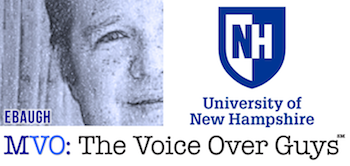 DUSTIN EBAUGH – If you've been watching TV (aaaand that's most of us lately) you've likely heard Dustin's voice. He's been the male commercial voice talent for TV spots for brands like GTE, University of New Hampshire, Brinks Prepaid cards, MGM/Empire City Casino, USMC Cyberhacker campaign as well as dynamic ads for the Georgia Lottery.
MIKE COOPER – Mike provided a featured character voice in Smithsonian Channel's new documentary on the final days of WWII in Europe, entitled "Race To Victory". Mike played the voice war correspondent, Alan Moorehead for the documentary, which celebrated the 75th Anniversary of VE Day. Mike has also added two new demos to his MVO home page: IVR / Telephony and Medical Narration.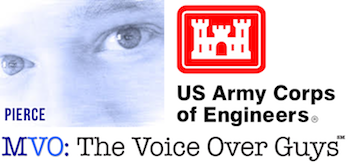 CHADD PIERCE – Chadd recently narrated segments of a video series for Army Corps of Engineers' Facility Explosives Division. He also provided voiceover services to the Washington State Potato Commission as the farmers there promote their COVID-19-inspired drive to give away 200,000 pounds of potatoes to those that are struggling to provide food for their families. Chadd also continues to provide radio imaging services to radio stations across the country including KNUC-FM in Seattle.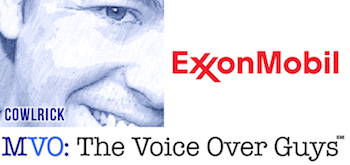 MATT COWLRICK – The world's largest publicly traded oil and gas company, Exxon Mobil, secured Matt as their narrator for a series of industrial video and web-based media projects. Matt is also the TV and web male voiceover talent for Le Moyne College, a private Jesuit college in Syracuse, New York. He's also the radio voice for Autotrader on iHeart Radio and the TV voice for Pinch a Penny.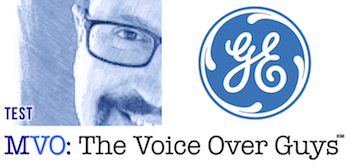 TOM TEST – Tom has voiced a variety of media projects recently but his most recent voiceover job has been narrating an extensive series of videos for General Electric. The videos explain how to maintain various types of GE manufactured turbine engines used by the US Navy. Tom has also voiced a series of narrations for Boeing and Wilson Dow as well as having been the voice talent for a spot for Xfinity "Watchathion Week".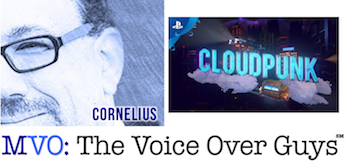 CAM CORNELIUS – Playing the voice of Huxley, a malfunctioning android who speaks like a film noir detective, Cam's work is featured in the new videogame Cloudpunk, available on Steam and soon on Xbox and PlayStation. Armour-Eckrich Meats new TV commercial stars Cam's voice….oh and two-time World Series champion Johnny Damon and professional wrestler Cain Velasquez are in the spot too (awesome!!). He also has narrated a new audiobook for Permuted Press: The Expedition, The Initiation 2 by author Chris Babu.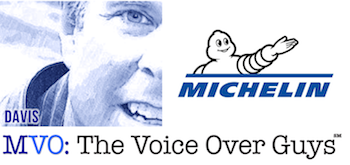 CHUCK DAVIS – Michelin has again called on Chuck as the male narrator for a series of e-learning projects including sales training for Agricultural, Mining and now, Motorsports tires. Focusing on their COVID-19 response and Care option, ThedaCare Wisconsin signed Chuck as their TV and Radio commercial voice. And Chuck continues to see an uptick in automotive commercials since the pandemic started, with a number of states opening in more aggressive phases.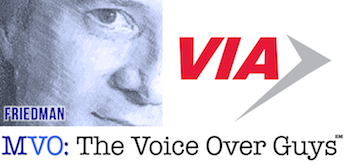 DAN FRIEDMAN – VIA, San Antonio's metropolitan transit authority has signed Dan as their new commercial voice for their public transit system, Dan also continues to be the commercial voice for a variety of law firms across the country. He has also continued "remote" music recording sessions as a lead singer with his Asheville, NC-based band Toast The Cat; most recently has been their internet release of the "Pandemic Sessions" https://soundcloud.com/user-973447526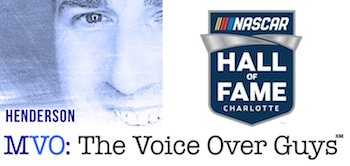 STEVE HENDERSON – Steve served as the live announcer for the 2020 NASCAR Hall Of Fame Induction Ceremony as well as being the announcer for Atlanta's 2020 Shuler Awards aired on Georgia Public Broadcasting. Steve also voiced another Scooby Doo promo for the Boomerang Network as well as a long form narration project for the Center for Disease Control (CDC).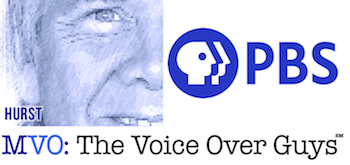 DAN HURST – Dan just finished narrating a video series on our solar system for PBS and, for another client, he voiced a pandemic-inspired e-learning project on the ramifications of employees working at home. And for those of you in the Sunshine State, Californians have heard Dan's voice as the helpful, friendly voice of Ace Hardware.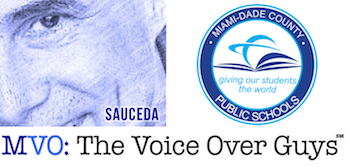 MEMO SAUCEDA – The fourth largest school district in the United States, Miami-Dade County Public Schools, asked Memo to record 21,000 names for the district's 2020 virtual graduations. Pacific Corp., an electric power company in the western United States, sought out Memo to record their IVR (phone messages, phone directories and phone prompts) for the 5,700 employee-strong company.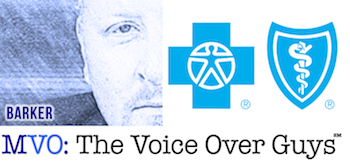 ROBERT "BO" BARKER – Blue Cross and Blue Shield of Montana contacted Bo to be their male voiceover talent for the health insurer's COVID-19 related TV campaign. Bo was also the narrator for a corporate video project produced by The Company Films" in Dubai. Bo was also signed by numerous political campaigns and political action committees for the recent political campaigns. Bo has also been nominated in the Voice Over Narration Excellence category in Iowa Motion Picture Association Awards (IMPA). He was the narrator for "UNBEKNOWN" by Seeing Shapes Films (London, UK). This same film won against extensive international competition at recent ROAM Awards (Boulder, CO).