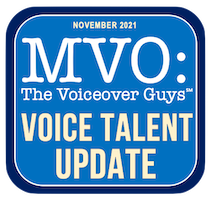 The MVO: The Voiceover Guys November 2021 Update shows the guys busier than ever voicing commercials, narrations, political spots, video games and podcasts for clients around the world.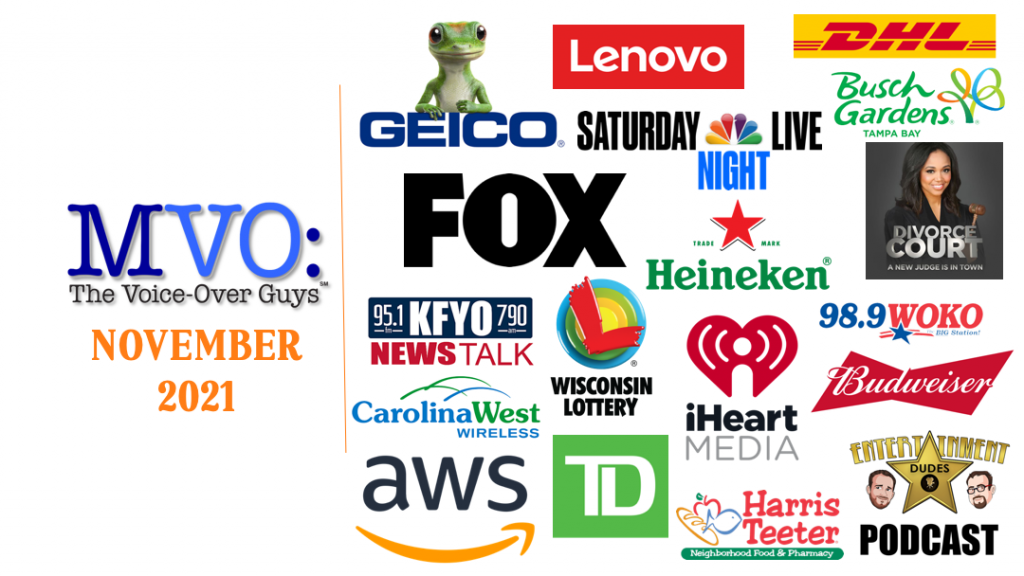 Click on the name links to see and hear information on each male voiceover talent.
Now, on with the updates!
ANDY BARNETT – "Live, from Kansas City, it's Saturday Night!!!" Well, not exactly, but when the iconic NBC comedy show needed a narrator for its "Murder Durdur" sketch earlier this year, Saturday Night Live called Andy. Netflix also signed Andy in the role of Rhinox for its release of Transformers War for Cybertron: Kingdom. He's also just wrapped season 2 as narrator for Dino Hunters on Discovery.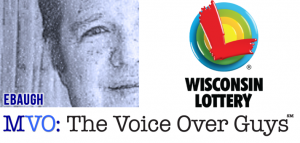 DUSTIN EBAUGH – When the Wisconsin Lottery was changing its drawing schedule to 3 drawings a week, they got Dustin into the booth. When northeast retailer ShopRite wanted to run its Thanksgiving 2021 campaign on radio and TV, they also called Dustin. Dustin also produced corporate narrations for Foremost Insurance, Harbor Freight, and Explainify.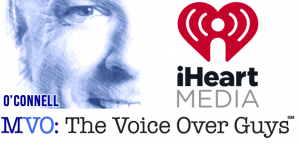 PETER K. O'CONNELL – iHeart Media, the global leader in podcast publishing with a monthly audience of over 25 million, signed Peter as the in-network and broadcast announcer for the Ridiculous History Podcast. He voiced a series of national promos (broadcast across the iHeart Radio 800+ station network) highlighting the highly ranked podcast. Peter's family also got a new dog: Bucky. Bucky now manages the audio'connell Voiceover Studio…actually Bucky mostly just sleeps next to the VO booth.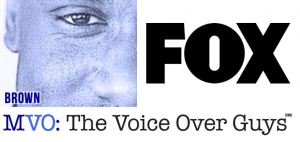 DARRELL BROWN – The Fox Network's fall season kicked off with a very familiar voice! Fox asked Darrell to serve as the promo voice for the network's new intriguing drama Our Kind of People. As Walt Disney World Resort celebrates its 50th Anniversary, Darrell was signed to be the voice of their national advertising campaign. ABC's new primetime drama Queens produced a YouTube "mockumentary" about the show's characters, featuring Darrell as the narrator (the video already has over 2.3 million views).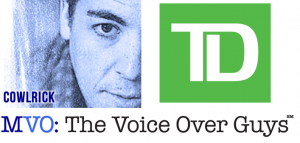 MATT COWLRICK – The well-respected ad agency, Leo Burnett in Toronto called upon Matt (again!) to update the voiceover work on their national TV and web campaign for TD Direct, which is Canada's top online brokerage company. YouTube channel Koranos has signed Matt for multiple science mini-documentary animations. And Corteva Agriscience US asked Matt to be the voice of their recent web commercial campaign.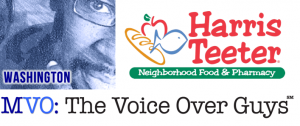 GEORGE WASHINGTON III – When Charlotte, NC-based grocer Harris Teeter produced their commercials for the broadcasts of the NFL's Carolina Panthers, the NHL's Carolina Hurricanes and College Football's media for Davidson, Appalachian State, NC State, UNC, Duke, UVA, they re-signed George as their voice talent for the 2021-22 seasons. He also voiced for three video games including DC Universe Online (Green Lantern), Wasteland 3 DLC (Various Bosses, zealots and infantry) and Zeus (Osiris, Thor, infantry).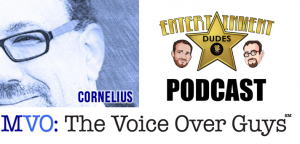 CAM CORNELIUS – Cam is now producing and co-hosting the new Entertainment Dudes Video Podcast with his fellow Emmy® Awarding winning friend, director Jason Crossman. Together they interview industry professionals and showcase what makes entertainment great. The video podcast is available on YouTube or on your favorite podcast site! Watch the new show's trailer: HERE.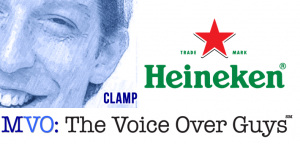 JAMES CLAMP – Dutch brewing company Heineken N.V, makers of Heineken, recently signed James to narrate a company-wide e-learning project about new product lines for their employees. BT Finance also secured James as their narrator for a media presentation on their new products. Finally, COP 26 produced a recent commercial for their events and asked James to serve as their voice talent.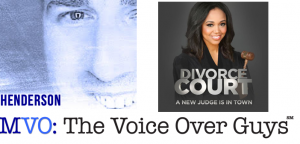 STEVE HENDERSON – Steve is now the show narrator/announcer for the nationally syndicated program, Divorce Court (in its 23rd season). He has also again been asked to be the live announcer for the NASCAR championship awards. Steve was also the promo voice for the Evander Holyfield and Tito Ortiz fight for Triller.
BRANDON POLLOCK – North Carolina wireless provider, Carolina West Wireless produced a major radio and TV campaign promoting their new 5G coverage and signed Brandon as the voice of the entire campaign. He also narrated a series of videos for Collins Areospace that introduced their newest aviation products and technology. Brandon also narrated three audiobooks by authors Dan Mann, Jodi Artzberger and J.C. Allen.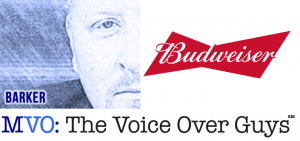 ROBERT "BO" BARKER – 'Here comes the king, here comes the big number one…" Many folks will remember that opening lyric to a famous Budweiser jingle, but now Budweiser has a king of a big voice as Bo recently narrated a corporate video for Anheuser-Busch. Bo also played a big character in the role of "Bigfoot" for a national commercial for Google Chromebook. And for the 7th consecutive season, Bo is the intro voice 61,500 fans hear at every Iowa State Cyclones Football game.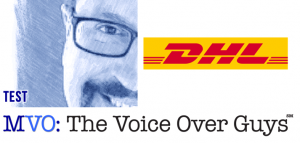 TOM TEST – DHL, part of the world's leading mail and logistics group, hired Tom to serve as the narrator for the DHL Germany division, which helped transport a tour by the world-renowned Gewandhausorchester Leipzig symphony orchestra. Tom also voiced national commercials AARP, Consumer Cellular, and NRG Energy. Lastly, Tom was the live announcer for biopharmaceutical company AbbVie's President Award presentation.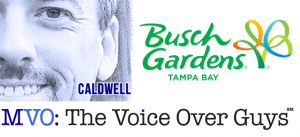 SEAN CALDWELL – Kicking off the 2021 holiday season in style, Busch Gardens Tampa Bay secured Sean as the voice of their in-park holiday announcements; Busch Gardens Tampa Bay welcomes approximately 4.1 million visitors every year. During the recent political elections in Virginia, Sean voiced a series of political commercials for Governor elect of Virginia, Glenn Youngkin. Should you be traveling to the Dominican Republic soon, you'll hear Sean as the English voice of the customs service there.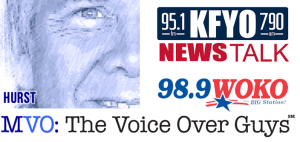 DAN HURST – Radio imaging is alive and well at Dan's Kansas City studio, with a number of new station signing on across America, including KFYO-AM/FM in Lubbock, Texas as well as 98.9 WOKO-FM in Burlington, Vermont. Dan has also voiced a large amount of e-learning projects related to the COVID pandemic; specifically topics like legal considerations for working from home, logistics for working from home, and ensuring employees and departments maintain productivity when working from home.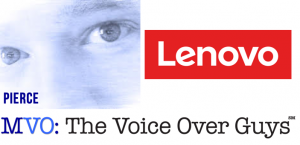 CHADD PIERCE – Organizations with large-scale data centers of at least 5000 servers need Lenovo's Hyperscale services and the company hired Chadd to be the voice of a new media presentation telling those companies about the service package. Chadd also narrated a non-broadcast industrial presentation for Dupixent's asthma medication. Chadd also updated radio imaging for station groups in Canada including Durham Radio Inc in Ontario and Pattison Media LTD in Manitoba and British Columbia.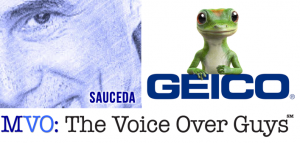 MEMO SAUCEDA – Insurance company GEICO has used Memo as their voiceover talent for national broadcast spots that have aired during the pandemic and, in fact, Memo just recorded the new GEICO campaign that you'll hear soon. Memo was the live announcer of the 2021 Latin Billboard Music Awards 2021 as well as recording some pre-produced packages for the show as well. Memo was also the VO talent of the AARP campaign "Heroes".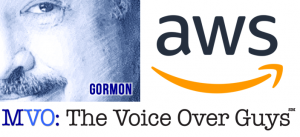 ROWELL GORMON – Even one of the largest companies in the world, Amazon, knows a great character voice actor when then hear one…and when they needed one for a recent corporate presentation, they called Rowell. In his home town of Raleigh, Meredith College asked "Professor" Rowell to come team students some of the finer points of producing radio drama. And Rowell continues to be in-demand for his audiobook editing skills too!
DAN FRIEDMAN – In the recent Virginia House of Delegates races, Dan voiced a political commercial for Del. Alex Askew in her race. Dan also continues to be the radio imaging voice for X98.5 in Greenville, SC. Dan has also been engaged by an increasing number of voice actors for voiceover coaching and business owners for Business Communication coaching through his company, Sound4VO.com