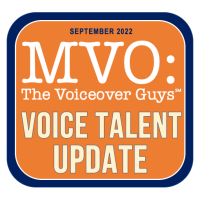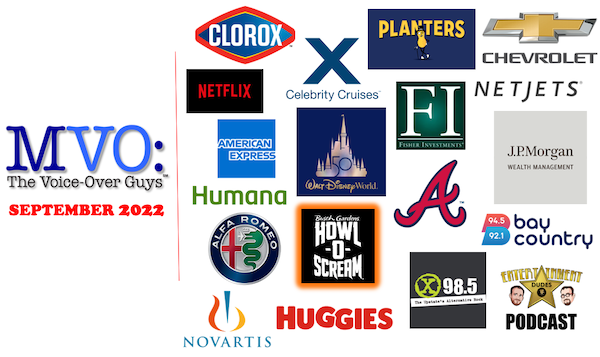 The voiceover business is booming for members of MVO: The Voiceover Guys as you'll see in our September 2022 update. Our roster of male voice talents have been heard regionally, nationally and internationally on TV & radio ad campaigns, corporate video narrations, explainer videos & more.
Click on the names below to go to their pages, get their direct contact information and get them on your next voiceover project.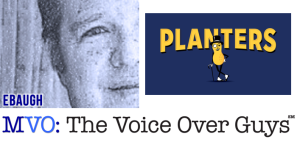 DUSTIN EBAUGH – One of MVO's nuttiest voice talents (in the nicest way) now is voicing for Mr. Peanut's newest flavor. Dustin is the national TV voice for Planters Peanuts new Sweet & Spicy flavor. He's also the national radio voice on campaigns for KFC and Milk-Bone. In Canada, Dustin is the national TV campaign voice for Boston Pizza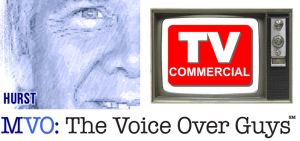 DAN HURST – While we cannot yet reveal the name, Dan Hurst is in the middle of recording a huge national campaign for a popular restaurant chain – these spots will be in English AND Spanish. 75+ commercials! He is also working on another national campaign for a Medicare provider while also doing many political commercials.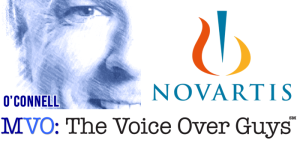 PETER K. O'CONNELL – Novartis, one of the largest pharmaceutical companies in the world, secured Peter to voice a national radio/podcast spot for its Sound Up For Lung Cancer awareness program. iHeart Radio also requested Peter as the voice promo voice for "Operation Midnight Climax", a podcast about the insane true story of a CIA consultant. Peter also did character voice work for the Overland Park Chamber of Commerce in Kansas.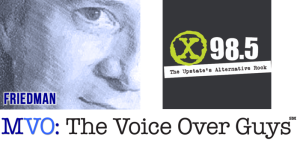 DAN FRIEDMAN – Dan's voice can be heard all over X 98.5 FM, the Upstate's Alternative Rock in Greenville, SC. Dan is also now the studio coach and Master voice coach for Roger Love, America's #1 Vocal Coach.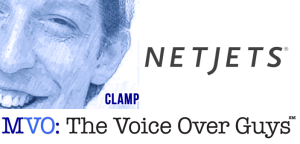 JAMES CLAMP – NetJets Inc., the worldwide leader in private aviation for nearly 60 years, signed James as the voice of their radio and podcast ads. Bloomberg Television signed James to be the voice of their public service announcement (PSA) to raise for Ukraine via the United Nations High Commissioner for Refugees. James also narrated a corporate video for French energy and petroleum company TotalEnergies.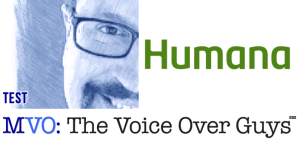 TOM TEST – Tom narrated a video for Kentucky-based insurance company Humana's new "Care in the Home" program. Injectable clotting medicine Rixubis hired Tom as their voice talent for web and new media projects. Tom has also been recording political commercials for Democratic candidates including Georgia senatorial candidate Senator Rev. Raphael Warnock.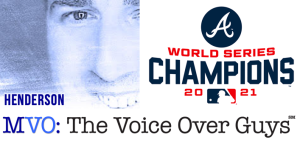 STEVE HENDERSON – The 2021 World Series champion Atlanta Braves secured Steve to voice a movie trailer style campaign that promoted voting Braves players into the All-Star game that aired on TV, Internet, Radio and Movie Theaters. Steve is also heard in multiple states on iHeart Radio for spots promoting BetMGM's NFL betting plans. Finally, Steve voiced a sizzle reel for TT Tech Aerospace.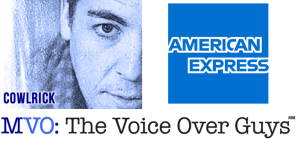 MATT COWLRICK – Matt can be heard as the voiceover talent on a new national radio commercial for American Express. Matt also serves as the promo voice for new brand promo spots for AMC+ in Australia. Back in the US, Paramount+ has hired Matt as the series promo voice for Queen of the Universe.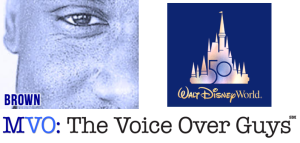 DARRELL BROWN – The voice you heard on The Walt Disney World Resort 50th Anniversary Celebration national television campaign is that of MVO's own Darrell Brown. Darrell was also signed to narrate a 12-episode series for History Channel entitled Crazy Rich Ancients. He's also heard as the commercial voice nationally for diabetes medication Farxiga.
ADAM LOFBOMM – Iconic Italian luxury and high performance car manufacturer Alfa Romeo chose Adam to voice their ad campaign entitled  'Live Unpredictably' about their first ever hybrid vehicle, the Tonale. Adam has also narrated a series of eLearning tutorials for Thomson Reuters line of investigative software, CLEAR. Adam and his wife (and fellow voice talent) Ashlinn Romagnoli, have also launched a joint VO brand, See Three Creative.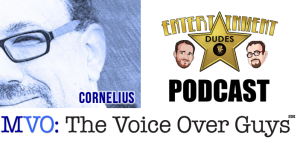 CAM CORNELIUS – Cam is co-hosting (with film director Jason Crossman) a video podcast called Entertainment Dudes….from Nashville and Los Angeles. The Dudes cover all the people and techniques behind the scenes that make entertainment great. You can find Entertainment Dudes on YouTube or your favorite podcast site.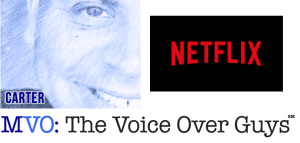 BOB CARTER – Netflix brought Bob on to play the villainous Sibir the Mighty in the series Eden Zero.  Japanese anime television series Odd Taxi hired Bob to voice the character Kuroda for the show, which was nominated for Best Anime of the Year. Bob's Atlanta-based recording studio, The Neighborhood Studio also produced and directed the voiceover for Saga of Sins, a AAA rated game launching in early 2023 from a studio in Europe.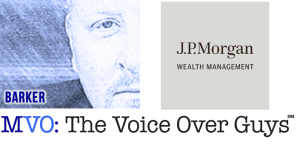 ROBERT "BO" BARKER – Bo was cast as the wise Golden Lion in a national TV campaign and on-line media spots for J.P. Morgan Wealth Management. Elbit Systems of America, a leading provider of high performance products and system solutions, hired Bo to narrate their industry conference event video. Bo is also the global online branding voice for Cmax Shelter. Bo also received three different category nominations at the 2022 One Voice Awards USA.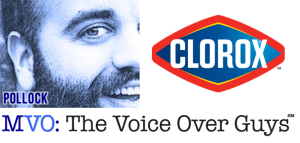 BRANDON POLLOCK – Household cleaning supply company Clorox signed Brandon as the voice of their national broadcast campaign for "Disinfecting Mist". Intel hired Brandon as the voice for their national radio campaign for iHeartland. He also completed a series of regional commercials for Farm Bureau Insurance of Tennessee as well as an industrial narration for Briggs & Stratton.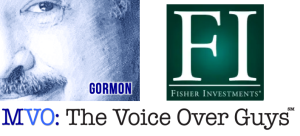 ROWELL GORMON – Independent money management firm Fisher Investment signed Rowell as the voice for their recent radio campaign. Rowell has also been working on political commercials, most recently for a Democrat candidate in Louisiana. He also recently completed some audio production work for Charlotte, NC-based Billy Graham Ministries.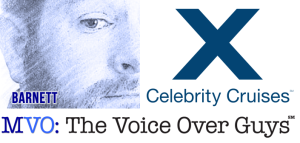 ANDY BARNETT – Andy has been very busy doing regional and national radio and television commercials for brands including Celebrity Cruises, John Deere and Cremo Company. Andy also voiced the character Svarog Aesfrost in the popular Nintendo Switch Game "Triangle Strategy". And if you're in Chicago in October, come meet Andy for one of the biggest Transformers Conventions in the Country TFCON – he'll be meeting fans as the voice of Rhinox in War for Cybertron: Kingdom on Netflix.
SEAN CALDWELL – With Halloween fast approaching, Sean voiced TV and radio spots for Howl-o-Scream at Busch Gardens Tampa. Sean also narrated e-learning projects for the Cleveland Clinic while also voicing the video for the Clinic's recent conference. Sean also voiced a political commercial for a candidate the United States House of Representatives in Texas.
CHADD PIERCE – One of the newest radio stations in the Bay Area (San Jose-San Francisco-Oakland) is KBAY-FM, with two frequencies – 94.5 FM and 92.1 FM. It reaches more listeners than any other Country radio station in the country and MVO's own Chadd Pierce is their station imaging voice! Chadd has also been narrating videos for Dupixent, a prescription medicine used to treat moderate-to-severe atopic dermatitis (eczema).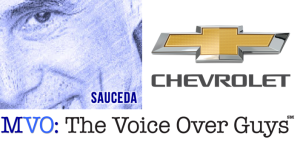 MEMO SAUCEDA – Chevy secured Memo for their Spanish language national television campaign. Memo is also narrating an complete online course in both Spanish and English. He's also been invited to present at both US and international voice conferences to share his expertise.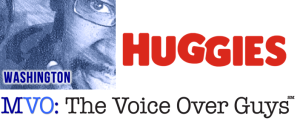 GEORGE WASHINGTON III – Kimberly-Clark's Huggies brand diapers signed George to voice their national radio spots for satellite radio networks. The Louisiana Lottery also secured George as the voice for their statewide radio campaign. George was also engaged by Google as a narrator for their recent internal videos.