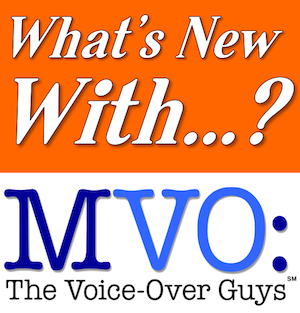 What's New With DUSTIN EBAUGH Fall 2022 is part of a series in which MVO: The Voice-Over Guys checks-in with one of our male voiceover talents to learn more about a recent media project he has voiced. Here's what Dustin shared with us.

1. You mentioned a really cool voiceover project in your recent MVO: The Voiceover Guys update. Can you talk about who the project was for and where it was heard or seen?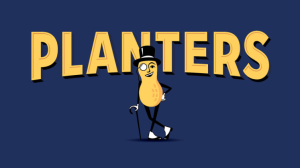 Yessir. I did a series of national TV spots and web spots for Planters. The TV spots aired all across the country and the web spots on YouTube and social media.
2. What made the media production's content interesting from your perspective?
Actually the fact that the voiceover was minimal. They were mostly 15-second ads and some 6-second ads. They were all animated with various cool themes and I just came in at the end and did a little sonic branding to match each spot and then mentioned the Planters tagline.
3. As the voice talent in the media project, were there any technical or performance challenges during this voiceover recording session?
There was a little technical challenge during a pickup session. My Internet went down about 25 minutes before the session, so I had to race to a studio about 20-minutes away, but my agent, Erik Sheppard, communicated with the client and everything worked out fine. That has never happened before, so I was glad he was able to step in and reassure them that everything would be fine. And it was.
4. Is this project's category of voiceover work something you do a lot or do you have another voiceover specialty?
Yes, I do a lot of commercials and feel blessed to have that work. I also work in a lot of other genres like IVR, eLearning, and others, but I do more commercials than anything.
>>> WATCH PLANTERS PEANUTS "HOT & SPICY" – Dustin Ebaugh, Announcer:
ABOUT DUSTIN EBAUGH
With over 20 years of experience in the voiceover industry, Dustin Ebaugh's voice has been described as clear, natural, warm, friendly, agreeable, believable, and trustworthy. His voice is ideal for narration, commercials, promos and radio and television station imaging.
He takes direction very well and can change delivery according to your needs.
In his professional personal studio, he uses Neumann U87 and Sennheiser 416 microphones, a Focusrite Red4 Preamplifier, Twisted Wave, Adobe Audition, and Focal studio monitors. He can easily do a telephone patch for recording sessions and offers ISDN, SourceConnect, and ipDTL.
He has been heard nationally on network television and radio, broadcast cable as the voice of Dr. Pepper Zero Sugar, Zaxby's, Brinks Money Prepaid Mastercard, Quantum Nutrition and many others. Dustin is also the narrator of "Crimes Gone Viral" on Investigation Discovery.
His corporate clients include HBOMax, Ferrari, The United Nations, General Electric, Pepsi, Delta Airlines, UBS, Kraft Foods, The Four Seasons Hotels, UPS, The United States Air Force, Pizza Hut and many others.
Some client comments:
"I stopped listening to auditions after I heard yours."
Scott @ GKV
"2 takes and done. Nice!"
-John McClain, Monster Sound & Picture